Testingfg of Ads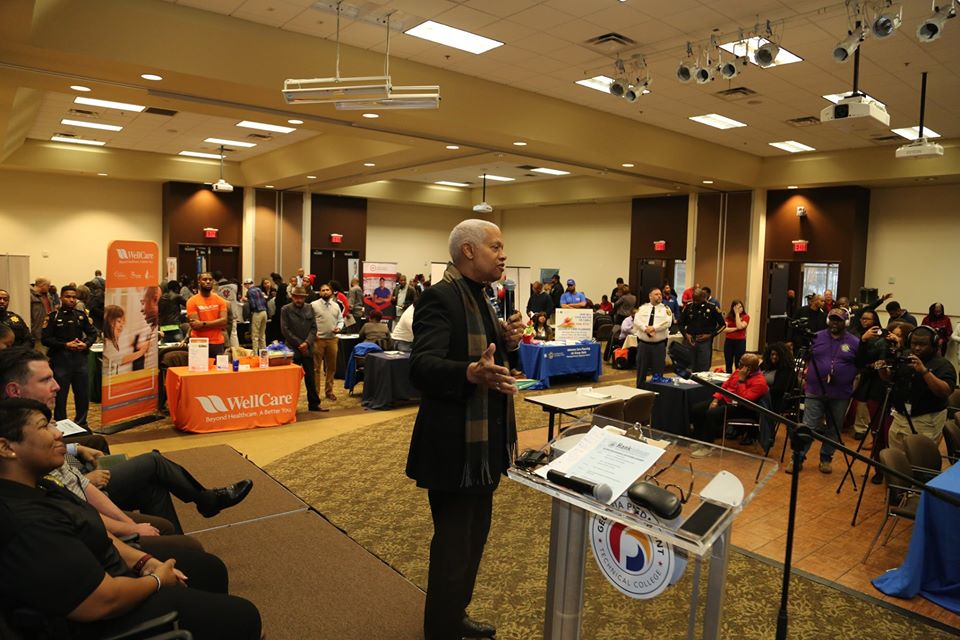 More than 400 participants attended the Congressman Hank Johnson's Restoration Resources Fair at Georgia Piedmont Technical College on Feb. 20. The fair was held to help ex-offenders find a job, receive healthcare, food assistance and get a review of their criminal record.
"This event, which built off previous resource fairs we've held, is a community effort to help break the cycle of recidivism and poverty and help make those who have been previously incarcerated more productive, healthy citizens," said Congressman Johnson.
"I am especially grateful to all our vendors who came out and our special guests who shared their own personal stories of being previously incarcerated, including syndicated multimedia personality Rashad Richey."
More than 100 community partners — such as Atlanta Community Food Bank, the DeKalb County Sheriff's Office and Overcomers House Inc. — were on hand to offer attendees job opportunities, food, clothing, record review/expungement and other vital resources.
MARTA provided transportation vouchers for eligible participants. All four sheriff departments in Johnson's Fourth Congressional District – DeKalb, Rockdale, Gwinnett and Newton counties – were on hand, as well as local Accountability Courts.
Johnson said he was encouraged by the turnout and plans to hold similar events at least once a year.
For more information, visit hankjohnson.house.gov.