Testingfg of Ads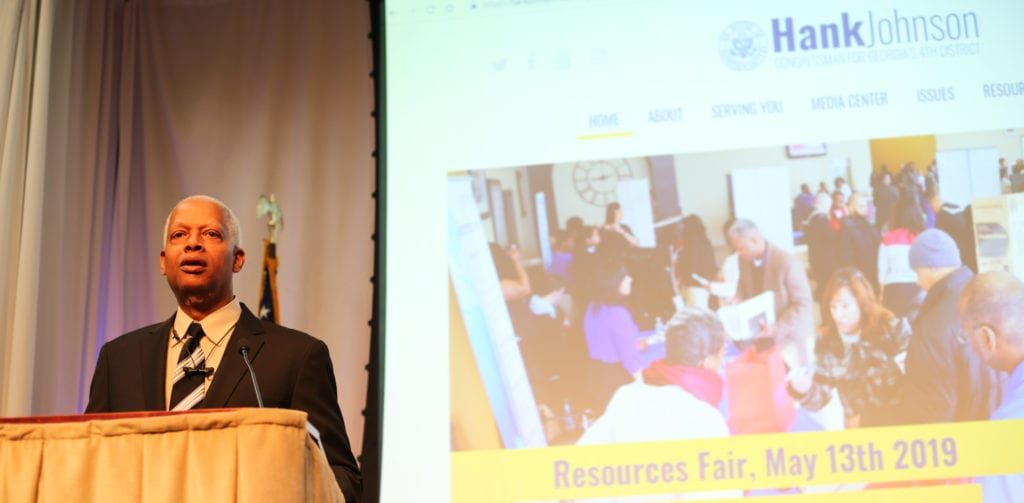 On Monday, hundreds of residents attended Congressman Hank Johnson's Resources Fair at Georgia Piedmont Technical College in Clarkston. The fair helped connect constituents with local, state and federal agencies that provided job-readiness training, information on the television/film industry and employment opportunities.
The event included trainings for veterans, help for ex-offenders trying to overcome barriers to employment, resume development, pathways to empowerment, interviewing skills, job readiness workshops and small business forums. The fair – held from 10 a.m. to 2 p.m. – included a panel on "How To Do Business With the Television and Film Industry" in Georgia.

"I'm committed to helping constituents who want to improve their lives and make the community better," said Rep. Johnson. "This is the third year holding this event. It was all about helping people connect with the resources and opportunities that are available to them and see all the new possibilities that are out there for them. There's tremendous growth in the entertainment industry here, and I want my constituents to be positioned to take advantage of it."
More than 35 vendors – including colleges and universities, businesses, state and local governments and workforce development agencies – participated.