Testingfg of Ads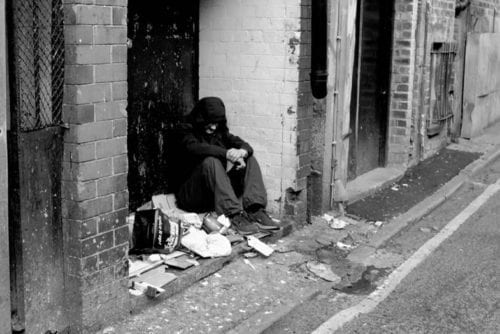 The U.S. Department of Housing and Urban Development (HUD) awarded $5 million to 20 homeless projects in DeKalb. These HUD Continuum of Care (CoC) program grants support national efforts to prevent and end homelessness. The grants also fund local efforts to permanently house and support those experiencing homelessness in the county.
Project funds are restricted to serve the most vulnerable homeless populations as defined by HUD. Priority is given to the chronically homeless (those who have been homeless the longest), veterans, families and youth.
DeKalb has made steady progress reducing the number of people experiencing homelessness through increased outreach, streamlined access to services, prioritization of those who are in greatest need and by rapidly connecting them with permanent housing solutions.
On a single night in January 2017, 460 persons experienced homelessness in DeKalb. With the support of these HUD CoC grants, overall homelessness in DeKalb has decreased 43 percent since 2014, a decline of more than 341 persons. During that same time, veteran homelessness was reduced 84 percent and the county's functional zero status was confirmed by the U.S. Interagency Council on Homelessness, HUD and the U.S. Department of Homeless Affairs. Additionally, street homelessness declined 35 percent and family homelessness declined 48 percent.
HUD awarded approximately $2.01 billion to homeless projects across the United States through a competitive Notice of Funding Availability (NOFA) process. The DeKalb County Community Development Department coordinated the 2017 local competition process, developed and submitted the winning NOFA application and successfully competed against 450 CoCs nationwide.  The consolidated application submitted by the department secured funds for new and renewal permanent housing projects, the Homeless Management Information System (HMIS), a planning grant and funds to implement a coordinated entry system.
2017 HUD NOFA Awards – DeKalb CoC
Applicant
Project Name
Project Description
2017 Award
Georgia Housing and Finance Authority
Caring Works

Shelter + Care I

S+CR project provides permanent supportive housing for 29 chronically homeless single men and women in treatment or recovery from mental illness.

$259,553
Georgia Housing and Finance Authority
Caring Works

Shelter + Care II

S+CR project provides permanent supportive housing for 35 chronically homeless single men and women in treatment or recovery from mental illness.

$285,604
DeKalb County Govt
Coordinated Entry

DeKalb CoC

Provides coordination and case management to support DeKalb's Coordinated Intake and Assessment System.

$99,022
Georgia Housing and Finance Authority

DeKalb CSB

DeKalb Shelter + Care

Permanent supportive housing project for 64 homeless and chronically homeless individuals with mental illness.

$366,978
Georgia Housing and Finance Authority

DeKalb HMIS 2017

Homeless Management Information System (HMIS) data collection and analysis for the DeKalb CoC.
$151,860
Travelers Aid of Metropolitan Atlanta

DeKalb Permanent Supportive Housing (PSH) 2017
Permanent supportive housing to 26 homeless individuals suffering from mental illness.
$390,248
Travelers Aid of Metropolitan Atlanta

DeKalb Rapid Rehousing 2017
Project will assist a minimum of seven homeless and chronically homeless households with housing relocation and stabilization services, medium-term rental assistance and intensive case management.

$54,443
Action Ministries, Inc.

DeKalb Rapid Rehousing
Rapid rehousing services (medium – long term rental assistance, intensive case management) to 10 chronically homeless individuals, families, veterans and youth.  

                      

$71,645
Action Ministries, Inc.
DeKalb Rapid Rehousing II
Rapid rehousing services (medium – long term rental assistance, intensive case management utilizing housing first approach) to 74 chronically homeless, families, veterans and youth.
$697,968
Decatur Cooperative Ministries
Family Success Project
Permanent supportive housing to five low-income chronically homeless families with children.

$80,947
DeKalb County Government
GA-508 Planning Grant
CoC planning, coordination, monitoring and evaluation to include development of the Coordinated Intake and Assessment System.

$136,112
Georgia Housing and Finance Authority

Jerusalem House

DEK S+CR

Provides permanent supportive housing for homeless adults and families living with HIV/AIDS.
$238,168
Nicholas House
New Horizons

Permanent apartment-based housing to 20 chronically homeless families with a disability (substance abuse, mental health, physical/developmental).
$411,064
DeKalb Community Service Board

Permanent Housing for Persons with Disabilities

DeKalb CSB/PH

Permanent housing, therapeutic and supportive services to 12 chronically homeless persons with mental health disabilities.
$208,699
St. Jude's Recovery Center

Project Open Arms

Permanent supportive housing for 30 chronically-homeless veterans suffering from substance abuse or other co-occurring disorders.
$484,469
Georgia Housing and Finance Authority
Rosalyn Apartments

S+CR

56 unit project provides permanent supportive housing for up to 26 single chronically homeless individuals with a substance abuse or mental health diagnosis.
$269,918
Jerusalem House

The Family Program

Permanent housing and supportive services for 12 homeless mothers living with HIV/AIDS and their children.

$202,681
St. Jude's Recovery Center
Welcome Home
Permanent housing and supportive services for six chronically homeless women with dependent children recovering from drug or alcohol addiction and other co-occurring disorders such as mental health.
$165,921
CHRIS 180
Changing Directions Rapid Rehousing Program
Provides rapid rehousing and case management 20 homeless youth under the age of 24.
$233,873
Decatur Cooperative Ministry
DCM Interim Housing Project
Joint transitional housing /rapid rehousing project serves for approximately 40 homeless families with children.
$283,668