Testingfg of Ads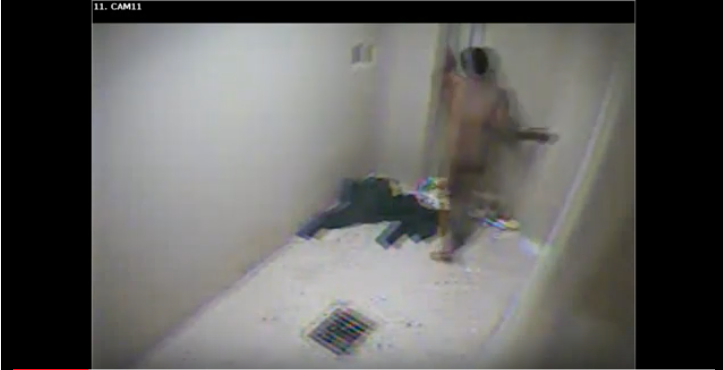 The family of Shali Tilson has released videos of Tilson's final agonizing hours in jail leading up to his death.
Tilson, 22, died of dehydration in the Rockdale County Jail on March 12, nine days after he was arrested for disorderly conduct due to a mental health crisis he was experiencing
Attorney Mawuli Davis, who  is representing the Tilson family, said a whistle blower recently provided a copy of the video to the Davis Bozeman Law firm.  Davis said that while the Rockdale County Sheriff's Office has had the video in its possession for the last 16 months, it was not made available to the family or public until recently.
Tilson was never seen by a medical doctor and lost over 20 pounds during his stay at the Rockdale jail, Davis said during a news conference on Sept. 18. He was placed on "suicide watch" in a cell with no bed, toilet, or any source of water.
Davis said the videos capture Tilson's desperate pleas for help and show him naked and repeatedly pressing a call button that was not operational and banging on the door, before collapsing to the floor.
"Today, when the videos were released, we saw seasoned community activists and reporters become emotional. Watching another human being be left to die under these conditions was traumatizing," said Davis.
Davis said although Sheriff's Department policy required Tilson to be checked every 15 minutes, he laid motionless on the floor of his cell for over two hours before being discovered.
To date, no Rockdale County Sherriff's office employee has been terminated or charged criminally in Tilson's death. The Rockdale District Attorney's office has impaneled a Special Grand Jury to review the case. A civil rights lawsuit pending in federal court.