Testingfg of Ads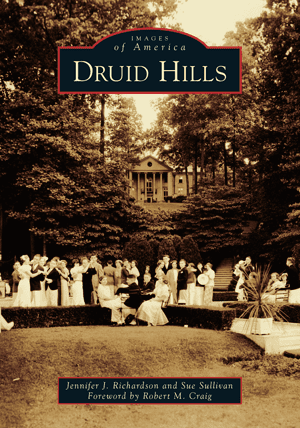 The DeKalb History Center's next "Hops at the History Center" event on Aug. 6 will spotlight Druid Hills, considered one of Atlanta's first suburbs.
Designed by famed landscape architect Frederick Law Olmstead Sr., Druid Hills offered plenty of shady trees and a park at the center of the neighborhood—the perfect escape from city life.
Businessmen Joel Hurt and Asa Griggs Candler are also credited with the upbringing of Druid Hills. Joel Hurt, an entrepreneur responsible for developing Inman Park, purchased the land that is now Druid Hills and sold it to the Druid Hills Corporation headed by Asa Griggs Candler, owner of the Coca-Cola Corporation.
Those who attend the event will have the opportunity to purchase authors Jennifer J. Richardson and Sue Sullivan's "Druid Hills," which tells the captivating story of how one of Atlanta's first suburbs came to be. The book will be available for purchase through Eagle Eye Book Store, which is sponsoring the event.
Hops at the History Center will be held on Aug. 6 at the Historic DeKalb Courthouse, 101 E. Court Square, Decatur. Doors open at 5:30 p.m. and the event will be held 6 to 7 pm. Tickets, which include one drink, are $4 for DeKalb History Center members and $10 for non-members.