Testingfg of Ads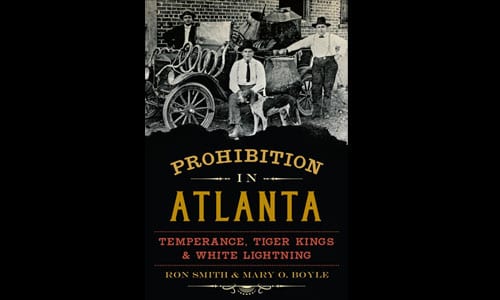 Similar to many other cities during the time of Prohibition, there was a vast distribution network of alcohol flowing through the streets of Atlanta through the 1920s. Along with illegal liquor, issues of classism, racism and anti-immigrant sentiment overtook the city and lingered even after the state repealed its prohibition laws. Prohibition in Atlanta details the in-depth history of Atlanta during the time of Prohibition and the after-effects experienced into present day.
Join authors Ron Smith and Mary O. Boyle as they discuss their book, "Prohibition in Atlanta: Temperance, Tiger Kings & White Lightning" at the Hops at the History Center. Books will be available for purchase.
The event takes place on Wednesday, Oct. 23, 5:30 to 7 p.m., at the Historic DeKalb Courthouse (2nd floor), 101 E. Court Square, Decatur.