Testingfg of Ads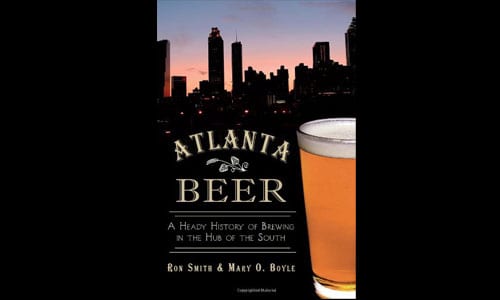 The DeKalb History Center will present "Hops at the History Center: Atlanta Beer: A Heady History of Brewing in the Hub of the South" featuring authors and beer enthusiasts Ron Smith and Mary Boyle..
The event, which includes beer sampling and a book signing, will be held on April 17, 6 to 8 p.m. at the Historic DeKalb Courthouse, 101 E. Court Square, Decatur.  The doors will open at 5:30 p.m.
Smith has studied artisanal beer for over two decades, sampled local brews from across the U.S. and Europe and runs the Beer Guru Atlanta Blog.
Co-host of several beer dinners and a craft beer enthusiast since 2003, Mary Boyle is currently webmaster at BeerGuruATL.com, produces a local pub's newsletter, and is adding a line of beer-focused jewelry to her handcrafted jewelry business.
With over 6,000 breweries as of 2018, Atlanta is quickly becoming a brewing hub. From humble beginnings to a bustling metropolis, Atlanta is full of history and interspersed within is the dynamic industry of brewing and how it has grown almost as large as the city itself. Atlanta Beer: A Heady History of Brewing in the Hub of the South delves into the full history of beer within Atlanta and discusses the circumstances that led to beer becoming a beloved staple of the city.
Join the DeKalb History Center in welcoming Smith and Boyle as they discuss the fascinating story of Atlanta beer.
Tickets are $5 for members of the DeKalb History Center. Tickets for non-members are $10. The prices include one drink ticket.