Testingfg of Ads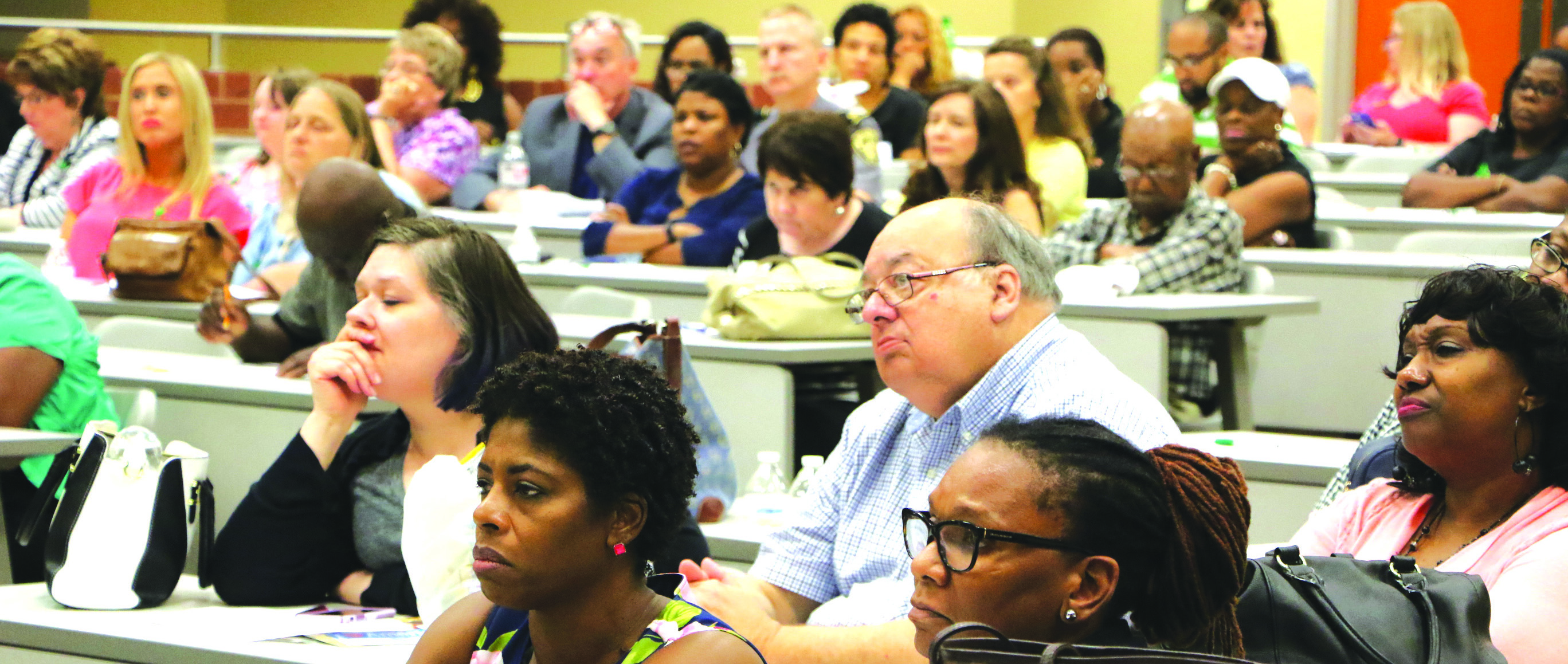 Bill Carruthers started drinking grain alcohol when he was 6 or 7 years old. He spent the next 40 years battling alcoholism and drug addiction and was locked up in jail or prison at least 18 times in Savannah alone for a cycle of criminal behavior.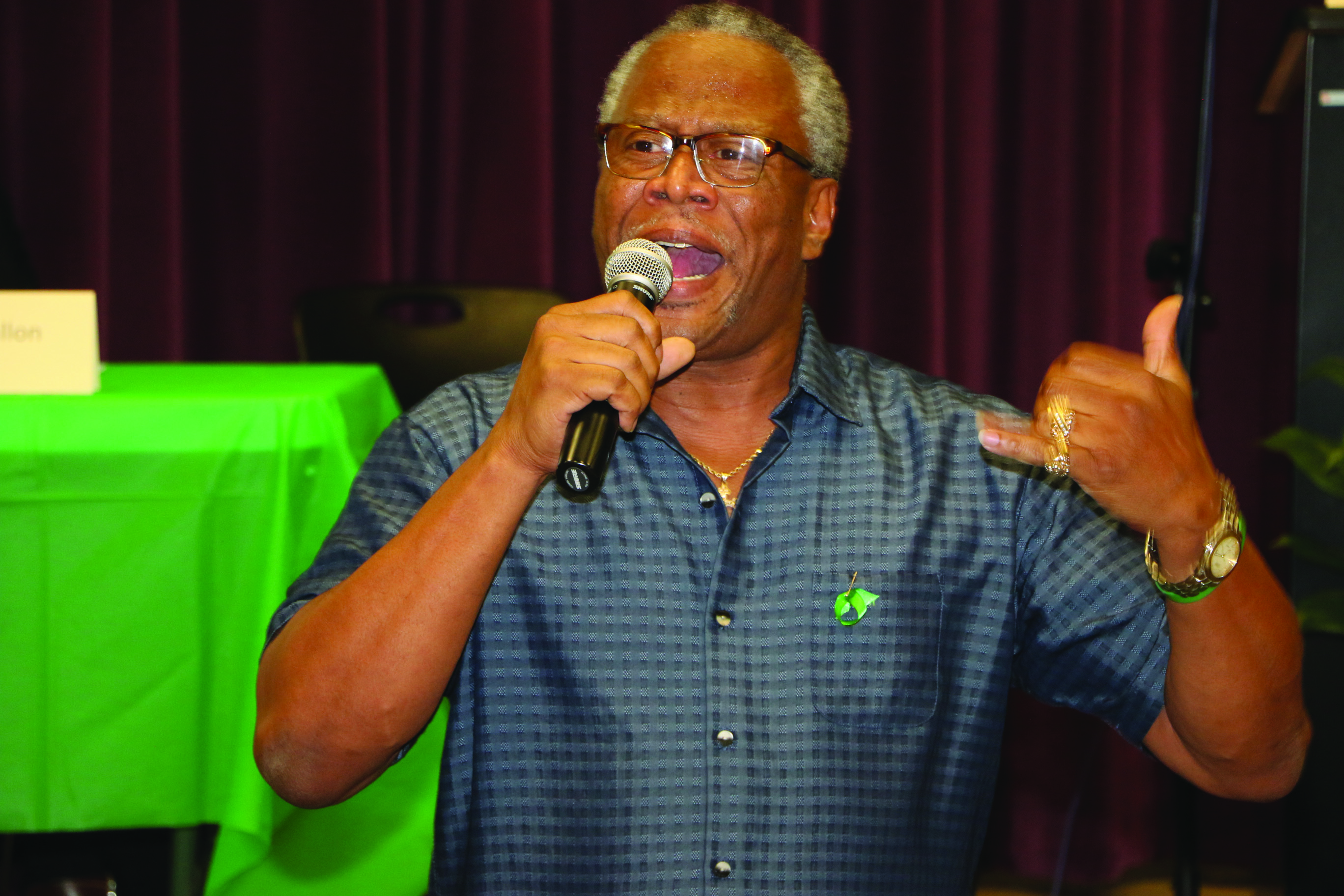 A recovery program helped Carruthers turn his life around. He shared his story before nearly 200 people who attended the "Community Conversations on Mental Health: Hope & Recovery" forum, which was held at the Rockdale Career Academy in Conyers.   
Doreen Williams, Rockdale's Post 2 Commissioner, said  Carruthers' message was one that many families who attended the forum needed to hear. Today, he is the program manager for the Savannah Counseling Peer Program, a figure in National Alliance on Mental Illness and a speaker who travels across the nation sharing his story of recovery.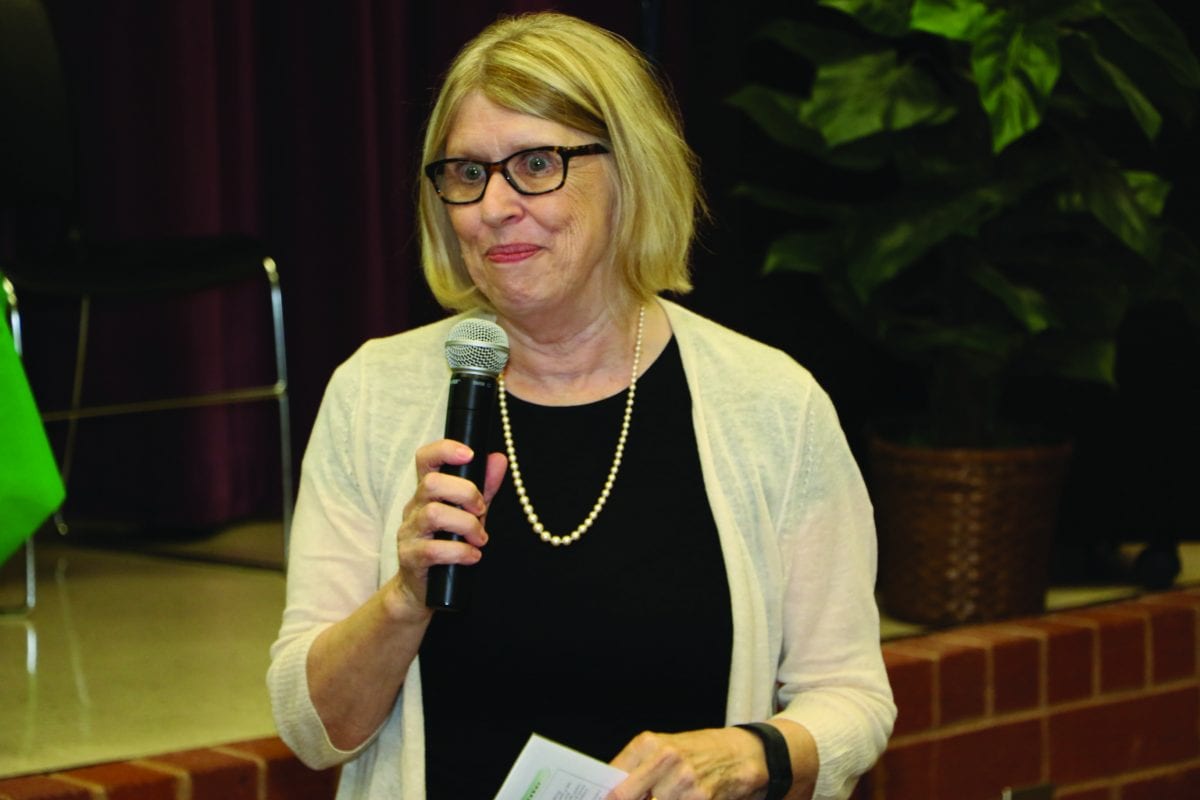 "We invited him (Carruthers) to be our keynote speaker because our theme was Hope & Recovery," said Williams, who chaired the planning committee. "I  had heard him speak at the Capitol during Mental Health Day and I really wanted him to come to Rockdale."
 Williams said the forum drew a cross-section of the community.
"It was very representative in that it was not only attended by African-Americans, Hispanics and whites, but by mental health advocates, judges, law enforcement, the Rockdale school system, consumers of mental health services—every aspect of the community,"  Williams said.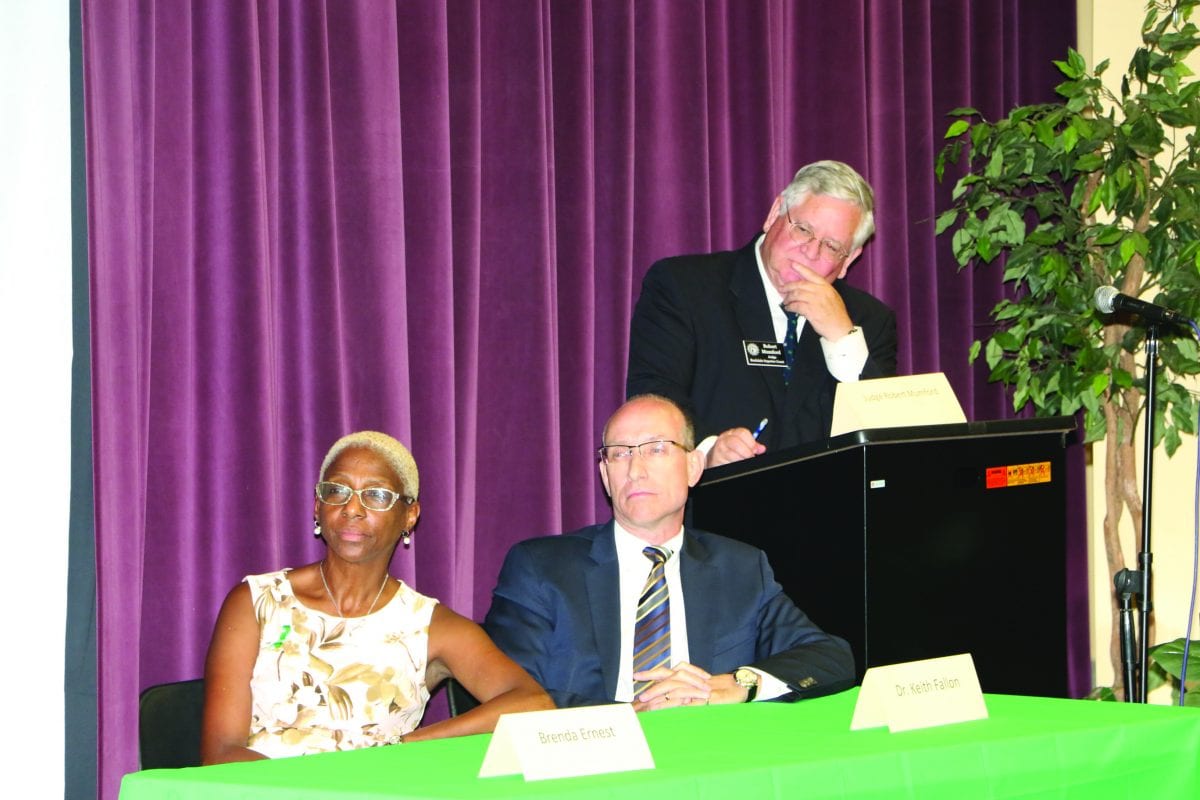 Williams said she was especially pleased with the participation from African Americans and Hispanics who do not readily discuss mental health.
"The goal of the forum was to educate, raise awareness and reduce the stigma of mental health issues," said Williams.  
"Many families are living with these issues and do not know where to turn for help."
Judge Robert Mumford moderated a panel, which included mental health professionals, social workers, those in recovery and parent peers. More than a dozen vendors participated, providing handouts and other information to those who attended
 Williams said she and her committee members planned for about 150 for the Wednesday night event, which was held on May 31. May is the month Mental Health Awareness is observed, she said. 
 "The attendance was beyond our expectations. We ran out of food," Williams said.
Correct Care Solutions, which has a contract to provide medical care at the county's jail, provided the free, boxed dinners for the event, said Williams.
The Hope & Recovery forum was the first in a series. Community Conversations on Mental Health "Suicide Awareness" forum will be held on Sept. 18. 
Sponsors who supported the May forum include the  Rockdale Probate Court, Public Defender's Office, Accountability Courts,  Rockdale Coalition for Children and Families. Sponsors included Cigna, View Point, CCS, On Common Ground news, 4D Printing, Inc., Premier Medical Careers, Unidos Somos United, National Alliance on Mental Illness, United Way of Greater Atlanta in Rockdale County, View Point and On Common Ground News.