Testingfg of Ads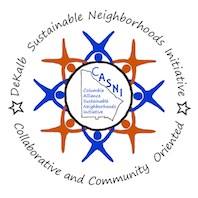 The Columbia Alliance Sustainable Neighborhood Initiative (CASNI) will host a Homebuyers and Homeownership informational and educational conference on Sept. 30, 10 a.m. to 3 p.m., at Columbia Drive United Methodist Church, 2067 Columbia Drive, Decatur.
Find out about down payment assistance programs (up to $55,000), HUD homes available for school teachers and police officers at 50 percent off the price and what you need to do to prepare a will. Real estate agents, insurance agents, housing counselors and financial planning advisors will be on hand to provide information.
To RSVP: E-mail Columbia.DSNI@gmail.com  or call 404-285-0945.
The event issponsored by CASNI and DeKalb Metro Housing. CASNI was founded in 2012 and is a 501(c)(3) non-profit initiative supported by DeKalb County Human and Community Development Department.