Testingfg of Ads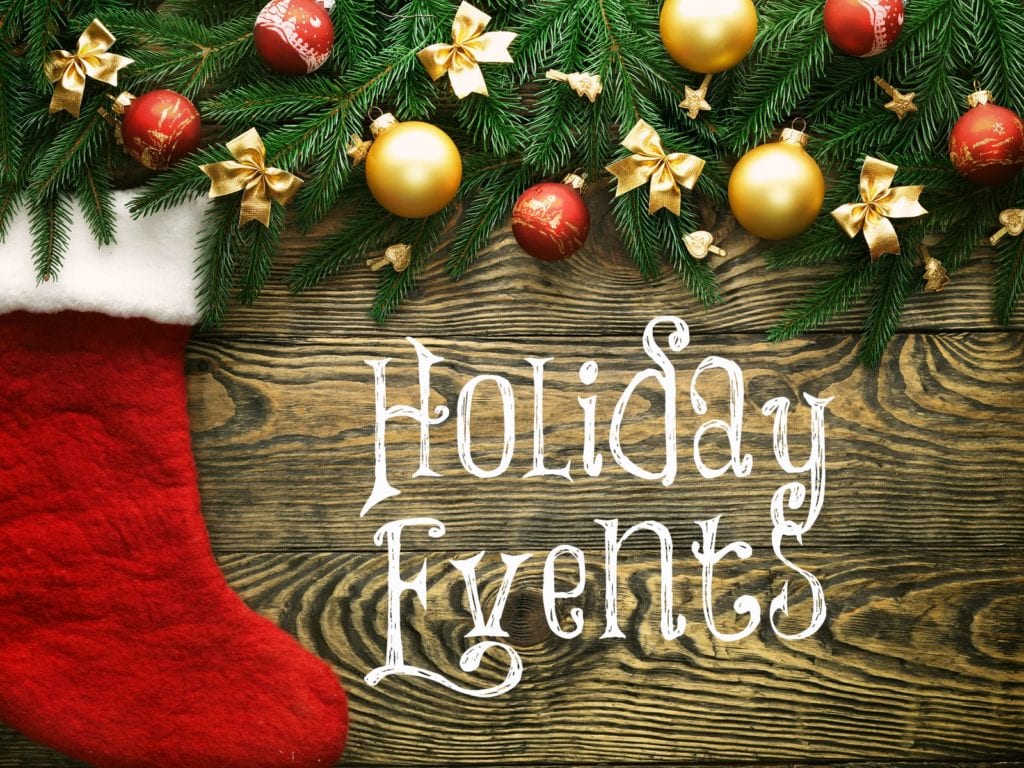 Rockdale BOC invites community to annual holiday drop-In
The Rockdale County Board of Commissioners (BOC) is hosting its holiday drop-in on Dec. 12, 5 to 7 p.m., at the Board of Commissioners office, 962 Milstead Ave., Conyers.
BOC Chairman Oz Nesbitt invites the community to stop by for refreshments, say hello and snap a holiday selfie. He says those who come need to move through quickly. The annual event draws a crowd.
Olde Town Conyers to host 20th annual Christmas Tour of Homes
The 20th Annual Christmas Tour of Homes in Olde Town Conyers will offer a candlelight walking tour on Saturday, Dec. 9, 5 to 8 p.m. and Sunday, Dec. 10, 1 to 5 p.m.  The tour features six homes in the historic district – each beautifully decorated for the season—and will pass several noteworthy sidewalk churches in the downtown area.
Proceeds from the tour will benefit Rockdale Emergency Relief (RER), which helps Rockdale County residents who need food, utility and housing assistance.
Tickets are available at the Conyers Welcome Center, RER board members, Awake Coffee in downtown Conyers and Peachtree Academy locations ($15 in advance for one day or $25 for both days). Tickets will be $18 on the day of the event or $30 for both tours. For more information, visit rockdalerelief.org or eventbrite.com.
DeKalb History Center sets New Year's Eve party
The DeKalb History Center is preparing for its New Year's Eve extravaganza. Early bird tickets are available now for the event, which will be held at the Historic DeKalb Courthouse, 101 E. Court Square Decatur.
Admission includes appetizers from Soiree Catering and Events, two drink tickets, sodas, a champagne toast at midnight and holiday party favors. Guests can purchase additional drink tickets for beer, wine or cocktails. Festive holiday attire is encouraged. There will be a DJ playing dance favorites.
Tickets for adults and children are available at the DeKalb History Center offices or online at www.dekalbhistory.org.
Food drive, book sale set at Hairston Crossing Library
The Friends of Hairston Crossing Library, 4911 Redan Road, Stone Mountain are hosting a food drive through Dec. 15 with a special Food Drive Book Sale on Saturday, Dec. 9, during normal library hours. For each donation of four canned food items or other non-perishable items, guests will receive one Friends Food Bank Buck  that will go toward the purchase of books at the book sale. For more information, call 404-508-7170.
Make a holiday ornament at Scott Candler Library
Learn how to make a festive candy wreath holiday ornament on Tuesday, Dec. 19, 11:30 a.m.-12:30 p.m., at Scott Candler Library, 1917 Candler Road, Decatur. Candy wreaths are perfect for hanging on your tree or giving to someone special.
This workshop is open to the first 12 participants. Please call or visit branch to register. For more information, call 404-286-6986.
Salem-Panola Library offers fun on the go
Stop by the Holiday Hang Out at Salem-Panola Library, 5137 Salem Road, Lithonia anytime during regular library hours between Dec. 21 and Jan. 3 to make a quick craft, fill out a holiday themed crossword, play a holiday game or take a holiday selfie in a photo booth. For more information, call 770-987-6900.
Conyers library to host bilingual holiday story time
The Youth Services team and the Rockdale Career Academy's (RCA) are hosting a bilingual holiday story time on Thursday, Dec. 7, 5 – 6:30 p.m., at the Nancy Guinn Memorial Library, 864 Green Street S.W., Conyers.
The Friend to Amigo program will be conducted in English and Spanish and open to participants ages 3 to 12 years old. RCA students will read interactive stories, sing songs and make crafts. Parents and guardians are encouraged to participate. Registration is not required.