Testingfg of Ads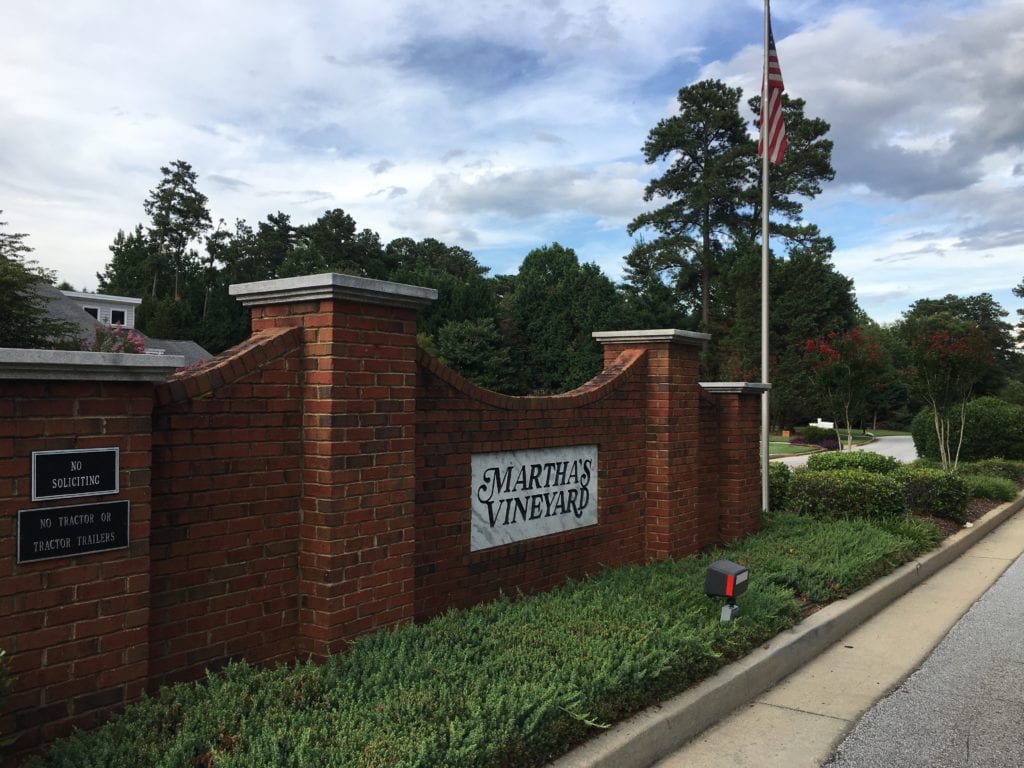 Homeowners for Better Government (HOFBG) in Rockdale County say disturbances and shootings have prompted them to call for an all-out ban on short-term vacation rentals. HOFBG is inviting other homeowner groups in Rockdale to join them for a town hall meeting to discuss the issue on July 18,7 p.m., at the Philogia Masonic Lodge, 1005 Milstead Ave. NE, Conyers.
"We want a ban on short-term vacation rentals," said Don Meyer, founder of Homeowners for Better Government (HOFBG). "Short-term vacation rentals have destroyed our neighborhoods and have put our public safety and quality of life at risk and we want them gone."
The group has invited Sheriff Eric Levett and others for a discussion and Q&A at the town hall meeting.
The meeting follows complaints by several residents who raised concern about nuisance rentals at the Rockdale Board of Commissioners following the April shooting at a short-term vacation rental in the Martha's Vineyard subdivision in Conyers. Five people who rented a home through Airbnb Inc. were arrested on drug and weapons charges, multiple felony counts and warrants in other states following the shooting.
Kc Krzic, Rockdale County's Director of Planning and Zoning, said short-term and long-term vacation rentals are not allowed under the county's Unified Development Ordinance. The county, however, is looking at what can be done to protect residential communities from nuisances that such properties sometimes create.
Many residents argue that the vacation rentals are businesses illegally operating without a license in residential areas. Homeowners also are using the same argument against homes that are being used for events and large-scale parties.
Krzic, who has been conducting research on the issue since last year, said she believes that oversight and accountability are critical.
"…The key to creating a quality of life that neighboring residents expect is having oversight and accountability, such as identifying the properties, owners, responsible parties, and dates of rentals," said Krzic.
Rockdale BOC Chairman Oz Nesbitt said the county plans to present a plan of action to the public by Sept. 1.
"We're working aggressively to come with a concrete plan that works for the entire county by doing research on the problem short-term rentals have created," said Nesbitt.
As Rockdale grapples with vacation rentals, other cities are creating tougher legislation to regulate "party houses" that bring noise, crowds, and other problems to residential communities.
Recently, the city of Atlanta proposed regulating "party houses" in residential neighborhoods. City officials said they want to ensure residential safety and planned to seek public input to determine what should be done.
"The proposed regulations are common sense measures to ensure our neighborhoods are safe, friendly and livable for all who call Atlanta home," said Atlanta Mayor Keisha Bottom. "This is about ensuring accountability for unlawful party and event planners who create nuisance and disorder in our communities."
Atlanta Councilmember J.P. Matzigkeit echoed Bottom's concerns, saying legislating "party houses" is critical.
"Party houses in residentially-zoned areas are illegal and must end," said Matzigkeit
"This legislation is a critical piece to stopping party houses and preserving the quality of life for our neighborhoods."
Other cities such as Sandy Springs and South Fulton also have regulations requiring hosts to pay a business license fee and the hotel-motel tax. Dunwoody has outlawed renting a space for less than 30 days.