Testingfg of Ads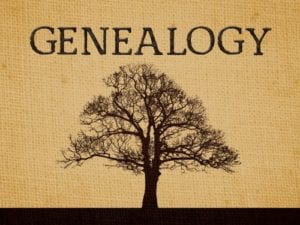 By Shawn Evans Mitchell for On Common Ground News
The initial task was simple: Research the history of Antioch AME Church, which has a location in DeKalb County and one in Rockdale County.
That "simple" initiative took on a snowball effect that ignited the interest and enthusiasm of a historian who got funding for a genealogy project that includes digital archives, educational seminars and more.
Now, Antioch AME is offering a History Day in partnership with Georgia Humanities, the Center for Public History at the University of West Georgia, and Agnes Scott College. The community History Day will be held on Saturday, July 16, 8:30 a.m. to 2 p.m., at the church's Stone Mountain campus located at 765 South Hairston Road. Residents who would like to learn more about how to trace their roots and those who want to preserve their genealogical documents can free help during the History Day.
The church, which is under the leadership of the Rev. Stafford Wicker, is hoping that some people also may be able to share any history that may be related to Antioch for its records.
Established in 1868, Antioch was the first church founded by African Americans in Decatur, Georgia following the Civil War. Yet, its history has not fully been captured, according to Tigner Rand, a 13-year member and pioneer of this history effort.
"The History Day started out with me trying to research the history of the church. I am the editor of our church newsletter and I couldn't find anything about the history to present," said Rand.
Rand's generic query into the church history took root in 2013, after he came upon the research of historian David Rotenstein. The historian had documented the effects of the urban renewal and the impact it had on the relocation of the church in 1996 from Decatur to Stone Mountain.
"It's always been a misnomer that Antioch lost the church; they did not lose the church. They sold it," Rand said. "This is the type of information we need to preserve and present."
Armed with a wealth of new information from his conversations with Rotenstein, Rand was ready to expound upon his quest.
About a year into unearthing significant historical information, however, Rotenstein relocated out of state. He referred Rand to Julia Brock, assistant professor of History at the University of West Georgia and co-director of its Center for Public History. From there, the idea evolved into the History Day.
"We partner with communities to help in their quest to save and share the past," Brock said, during a recent planning meeting that included Rand, church members Elyse Hill, who will conduct a Genealogy workshop; Bernard Russell, who oversees Antioch's audio/visual ministry, and long-time church member Elayne Hunter, whose great-grandfather, James Fowler, is one of the founding members and one of the first stewards of the church.
The History Day will begin with breakfast at 8:30 a.m. The public is then invited to attend workshops at 9 a.m. on African American genealogy and at 10:30 on preserving family heirlooms. In addition, a "History Harvest" will run from 9-1, where participants with a connection to the church can bring their photographs and documents related to church history to be scanned. These items will be used to build a digital archive of church history, hosted by the Center for Public History, University of West Georgia. Lunch will be served at 11:30, and Professor Larry Rivers of the University of West Georgia will end the day with a talk at 1 p.m. on the history of the A.M.E. Church, with a focus on the local history of Antioch.
"What happens to history that is not preserved?" Rand asked rhetorically. "History that is not preserved dies. "It is important, especially for our youth today with all that is going on around us, that we do not let that happen."
Additional information is available at http://antiochhistory.org. The History Day is free and open to the public.