Testingfg of Ads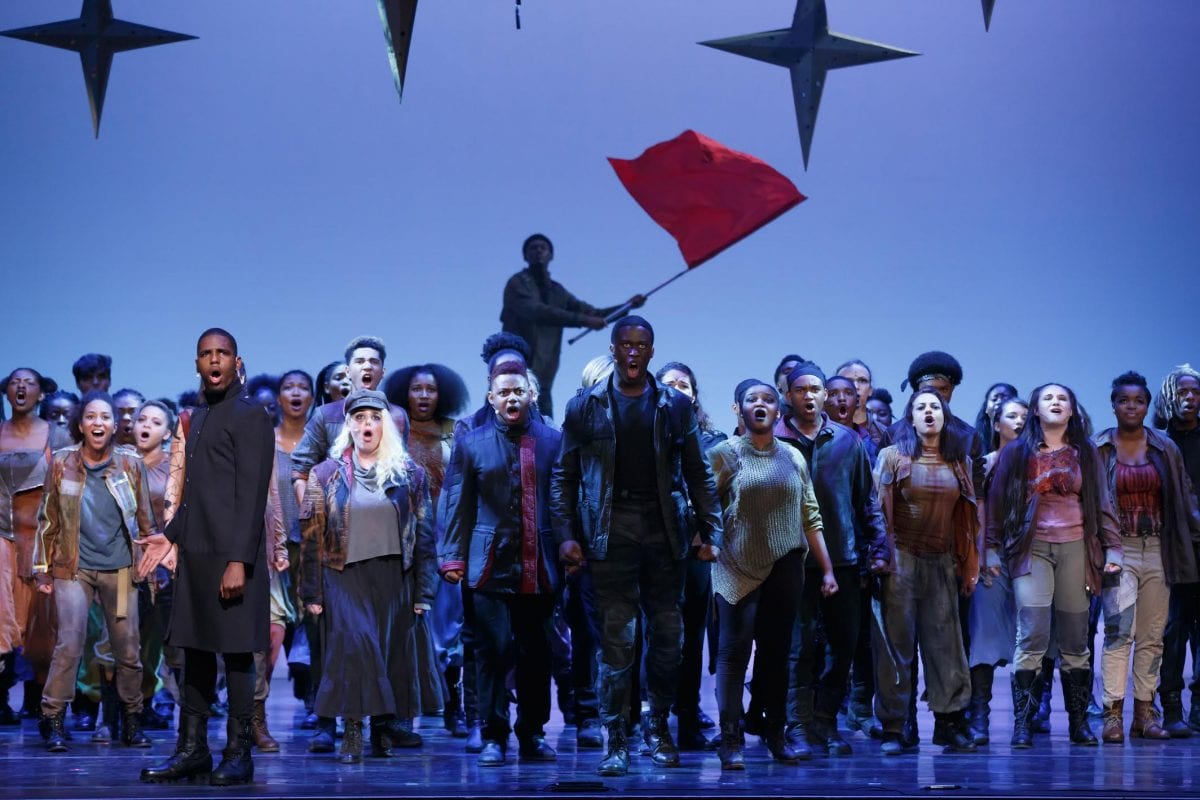 It was a big night for Heritage High School (HHS) and for the arts in Rockdale County Public Schools (RCPS) at the 9th Annual Georgia High School Musical Theatre Awards, also known as the Shuler Hensley Awards. The Patriot Players' production of Les Misérables won the top award of the evening – Best Overall Production.
Heritage senior Ramone Nelson also won Lead Actor for his role as Jean Valjean and performed "Bring Him Home" at the awards show. He will travel to New York City in June to participate in the National High School Musical Theatre Awards.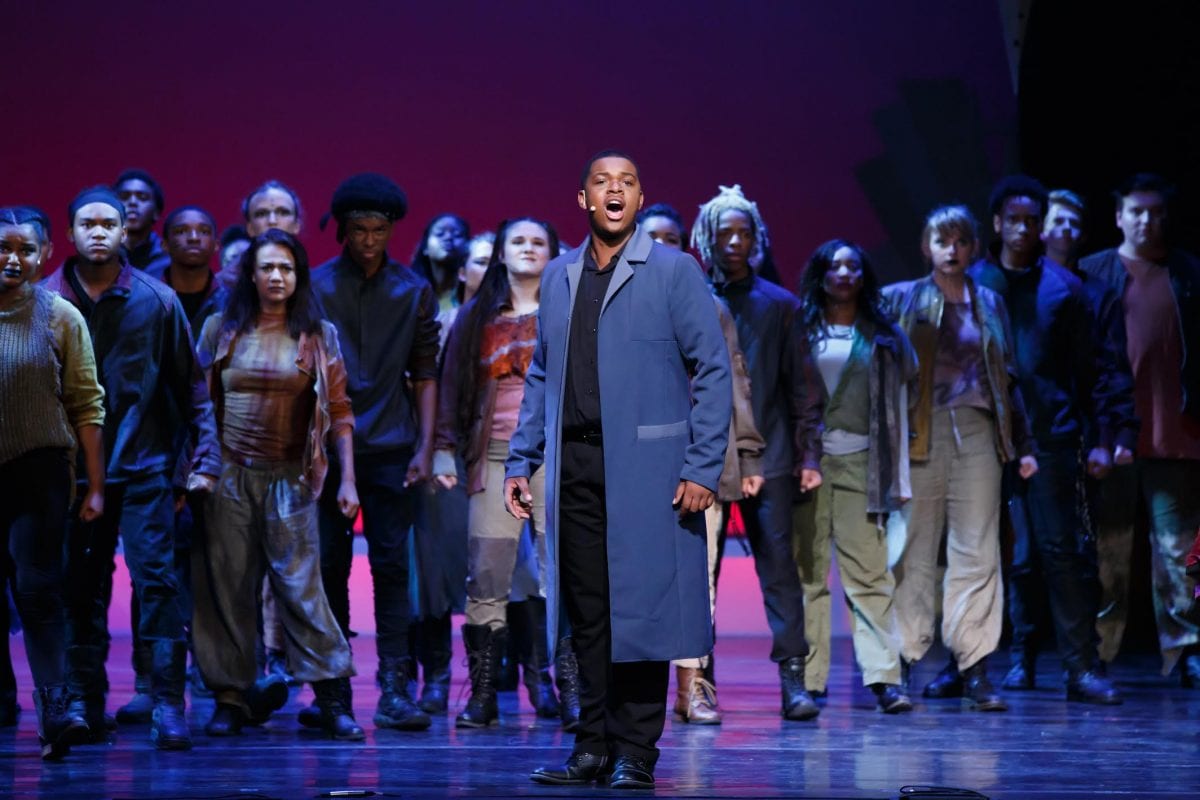 The Shuler Awards, fashioned after Broadway's Tony Awards, celebrates excellence in high school musical theatre. The 9th annual awards show was produced by ArtsBridge at the Cobb Energy Performing Arts Centre on April 20 and televised by Georgia Public Broadcasting.
In her acceptance speech for Best Overall Production, Les Misérables Director and Academy for Visual and Performing Arts at HHS Instructor Michelle Thorne quoted Victor Hugo: "Wherever misery and ignorance exists in the world, stories such as 'Les Misérables ' must be told." She thanked the casts, crews, teachers, families, and communities that support high school theater.
"Thank you for making high school theater happen! It's not just a good idea, it's the hope for our world," Thorne said.
As one of six Overall Production Award nominees, the cast of HHS's Les Misérables performed "One Day More" at the awards show, bringing the house to its feet in a standing ovation. HHS also had nominations in Music Direction (Terrance Green), Featured Performer (Mekhi Hamm as Marius), Ensemble and an honorable mention in Lighting (Fenna Henderson).
Salem High School (SHS) students Ally Denhart-Fung and Naz Harvey and HHS students Lathan Roberts and Malaikia Sims-Winfrey performed in the Shuler Student Ensemble at the awards show. SHS student Brionne Butler was chosen to serve as a production assistant in the S.T.A.R. Council. HHS student Ariana Hardaway received the Performers Warehouse Summer Intensive Scholarship.
Thorne said, "Winning the Shuler Award associates the Academy for Performing and Visual Arts at Heritage with the excellence and commitment to the arts in our schools that ArtsBridge represents. I am at once humbled and proud to be a part of a high school theatre group such as the Heritage High School Patriot Players whose goal is to create an ensemble on stage and in our community. High school theatre is about so much more than what happens on stage."