Testingfg of Ads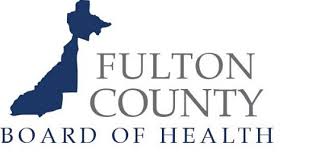 Fulton launches aggressive initiative to combat increase in cases
As a result of an increase in hepatitis A cases in the region, Georgia Department of Public Health officials have declared an official outbreak of hepatitis A in Fulton County.  To prevent further spread and reduce potential exposure, the Fulton County Board of Health is offering hepatitis A vaccines to adults with certain risk behaviors such as:
        Men who have sex with men (MSM)
        Drug users (intravenous and non-intravenous)
Other risk factors include:
        People who are experiencing unstable housing or homelessness
        Individuals who are currently being treated for other infectious diseases such as HIV and sexually transmitted infections (STIs/STDs)
        People with chronic liver disease including cirrhosis, hepatitis B, or hepatitis C
        People who are, or were, recently incarcerated
        People who work with children in daycare settings
These risk behaviors and risk factors place individuals at a greater chance for the disease.  The vaccine is offered at all eight Fulton County Board of Health centers.
Hepatitis A is a vaccine-preventable contagious liver disease caused by the hepatitis A virus (HAV). It can range in severity from a mild illness lasting a few weeks to a severe illness lasting several months.