Testingfg of Ads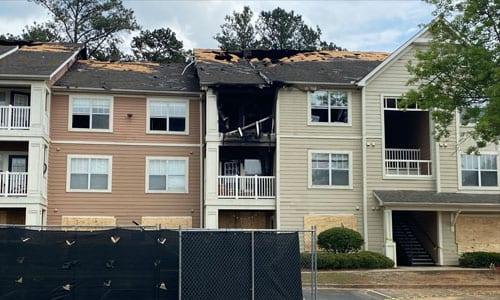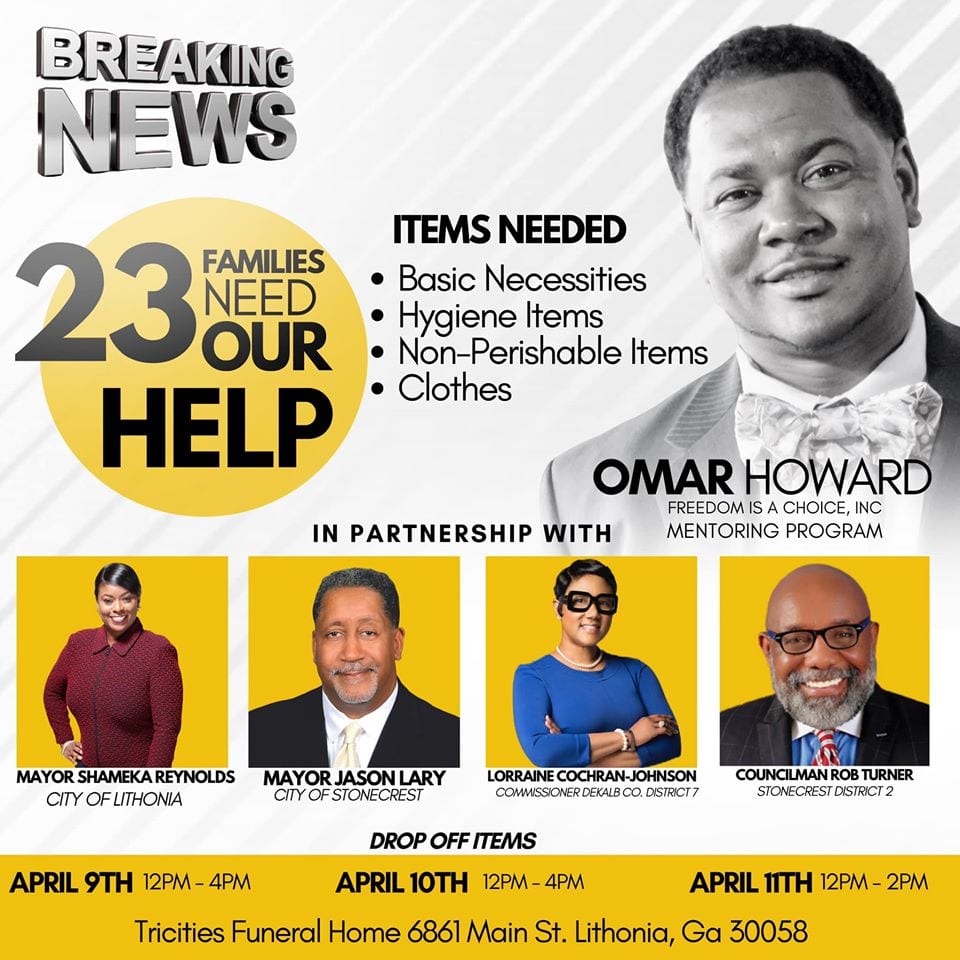 A group of DeKalb County elected officials have joined forces with community activist Omar Howard to help 23 families who were displaced after a fire broke out at the Belle Vista Apartment complex in the city of Stonecrest on Saturday, April 4.
The apartments complex are located on Camellia Ln.
Howard, who grew up in Lithonia and is founder of the Freedom Is A Choice nonprofit, said he wanted to help as soon as he learned about the fire. The four elected officials— Lithonia Mayor Shameka Reynolds, Stonecrest Mayor Jason Lary, Stonecrest City Councilman Rob Turner, and DeKalb County's Super District 7 Commissioner Lorraine Cochran-Johnson—agreed to assist him. The group is seeking donations of clothes and other goods and supplies to assist the 75 people who were forced to leave their homes.
DeKalb County Fire officials said the blaze started in a unit on the third floor around 6 p.m. and spread to the roof. Officials said no one was hurt.
Red Cross volunteers were on the scene to provide immediate assistance, including lodging and other necessities for the families, Reynolds said.
Reynolds said Howard contacted Commissioner Cochran-Johnson, who got the ball rolling.
"He(Howard) said I want to help these families any way that I can. Commissioner Cochran-Johnson contacted me and I contacted Mayor Lary and we just moved forward," said Reynolds.
"We're just trying to do whatever we can to help. A lot of people have been laid off of work because of the corona virus and they've lost everything," said Reynolds. "We're all impacted. We just have to do whatever we can to help."
Reynolds said she is making available Tri-Cities Funeral Home, where she is director, as a drop-off point for donations of clothing, hygiene items and nonperishables, to help the families.  The donations will be collected Thursday through Saturday (April 9-11), noon to 4 p.m., 6861 Main Street, Lithonia.
Reynolds said Commissioner Cochran-Johnson is working on getting additional help for the families.
If you have a story to pitch or picture you would like to share with On Common Ground News readers for our "Life With COVID-19" series, please e-mail editor@ocgnews.com. We welcome first-person stories as well as stories about interesting and impactful things that are going on in your communities during the pandemic.