Testingfg of Ads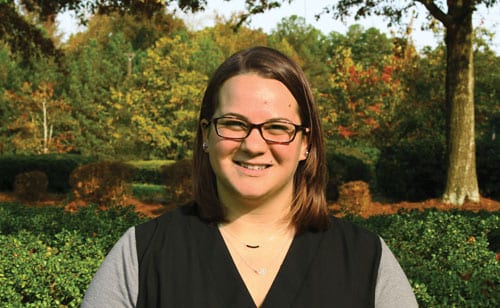 Gwinnett County Community Services Outreach Manager Lindsey Jorstad has been named a 2017 Next Generation of AfterSchool honoree by the National AfterSchool Association for her work on several wellness initiatives.
While serving as the Gwinnett County Parks and Recreation Health and Wellness Coordinator, Jorstad collaborated with Eastside Medical Center in launching a countywide wellness program, and helped expand GCPR partnerships with several community organizations, including Children's Healthcare of Atlanta Strong4Life, Gwinnett Medical Center, and Gwinnett County Public Schools.
Jorstad also coordinated large annual community events, such as a Youth Sports Expo, which included sessions on concussion and head injury, the Out of School Time Expo, and two Afterschool Alliance National Lights On Afterschool rallies.
In summer 2016, Lindsey spearheaded a healthy habits outreach to more than 3,475 summer campers, and worked with the Gwinnett Park Foundation and aquatic staff to provide swimming lessons to more than 430 children.
"I want to be a positive influence within the out-of-school time community and continue to break barriers of program activities, parent resources, staff training and community partnerships," Jorstad said. "I hope my commitment to recreation, wellness, and access to innovative health serves within out-of-school time programs challenges my community to take advantage of new opportunities and expand advocacy for afterschool."
The National AfterSchool Association is the membership association for professionals who work with children and youth in diverse school and community-based settings to provide a wide variety of extended learning opportunities and care during out-of-school hours.
Jorstad was selected from a field of 125 by a committee appointed by NAA.
"The National AfterSchool Association believes that quality afterschool programs provide positive child and youth development and meet a critical need for keeping kids safe and families productively employed," said Gina Warner, president and CEO of NAA. "At the heart of successful afterschool programs are the contributions these leaders make in shaping the next generation of the afterschool field."
An estimated 10.2 million children participate in afterschool programs each year and the industry employs an estimated 850,000.