Testingfg of Ads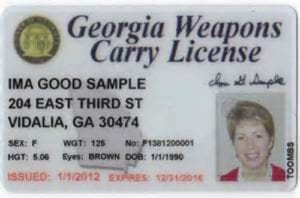 Gwinnett County Probate Court is now offering fingerprinting for weapons-carry license applicants Monday through Friday, 8 a.m. to 4 p.m., at the Gwinnett Justice and Administration Center. Previously, applicants had to visit another office in a different building to be fingerprinted.
Because the weapons-carry license application is a three-step process, applications must be received each day no later than 4 p.m. The fee for first-time applicants is $72.50; there is no additional cost for fingerprinting. The fee for renewal applicants is $30; renewal applicants are not required to get fingerprinted. Probate Court accepts cash, personal check, money order, and credit card (separate fee for credit card transactions apply).
For more information about obtaining a weapons carry permit in Gwinnett County, visit www.gwinnettcourts.com.