Testingfg of Ads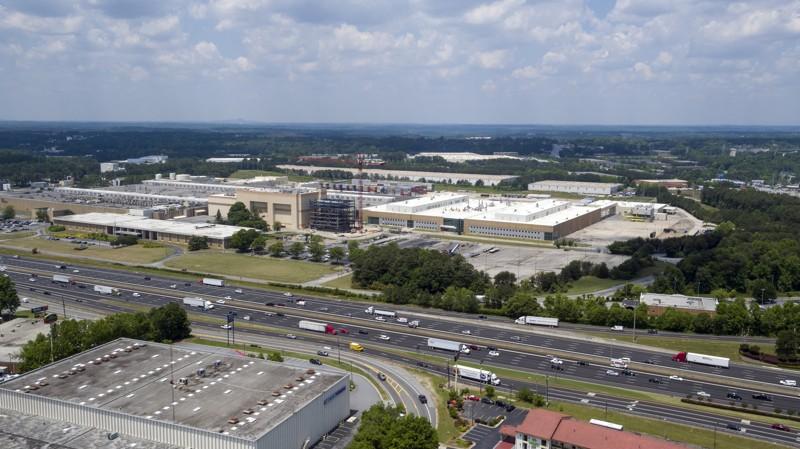 The Gwinnett County Board of Commissioners has voted to issue taxable bonds to buy part of the OFS Brightwave Solutions site on I-85 at Jimmy Carter Boulevard. The Series 2018 revenue bonds will be issued by the Urban Redevelopment Agency (URA) of Gwinnett County, which approved the resolution on Oct. 16.
"The next steps will be to get bond ratings from the rating agencies in November with pricing and closing to follow in December," said Director of Financial Services Maria Woods.
The property is within the Gwinnett Village Opportunity Zone, making it eligible for URA financing. OFS is expanding its optical fiber manufacturing operations on the 66 acres it will retain.
Last May, commissioners approved the acquisition by the URA as an economic development initiative to be funded by issuing bonds. The resolution sets a maximum of $36.5 million, which includes the $34 million purchase price for the property plus costs associated with issuing debt, and other parameters for the bond issue.
"The land and buildings in this acquisition will continue to be used for feature film productions. It is our intention that this asset will become a major catalyst for redevelopment along the Jimmy Carter Boulevard corridor," District 2 Commissioner Lynette Howard said.
Board of Commissioners Chairman Charlotte Nash said the property has been a major gateway to Gwinnett County since Western Electric became the first major employer here.
"The site is one of the premier pieces of real estate in metro Atlanta, which makes this a good deal for our community and a strategic investment in its long-term success," said Nash. "This is happening because of great cooperation from the land owner, and I deeply appreciate the approach OFS brought to the negotiation process."
OFS owns 169 acres with three primary structures—Buildings 20, 30 and 50—plus multiple draw towers for manufacturing optical fiber. The URA will purchase about 103 acres, including Building 20 with 260,750 square feet of office space and Building 50 with 422,800 square feet currently allocated to film production studios. OFS will lease back roughly 60,000 square feet of office space in Building 20 for three years and maintain ownership in all areas of manufacturing. OFS will continue its expansion plans including ongoing operations in Norcross. Revenues from ongoing film production plus lease payments from OFS are projected to cover most of the annual debt service.
The site has been a principal production facility for more than 35 movie and TV productions in recent years, including multiple major film franchises. OFS will continue to manage and operate the studio space on behalf of Gwinnett County.
The URA was activated by the Gwinnett County Board of Commissioners in 2009 for "rehabilitation, conservation or redevelopment" in specified areas within Gwinnett. The five members of the Gwinnett Board of Commissioners govern the URA.