Testingfg of Ads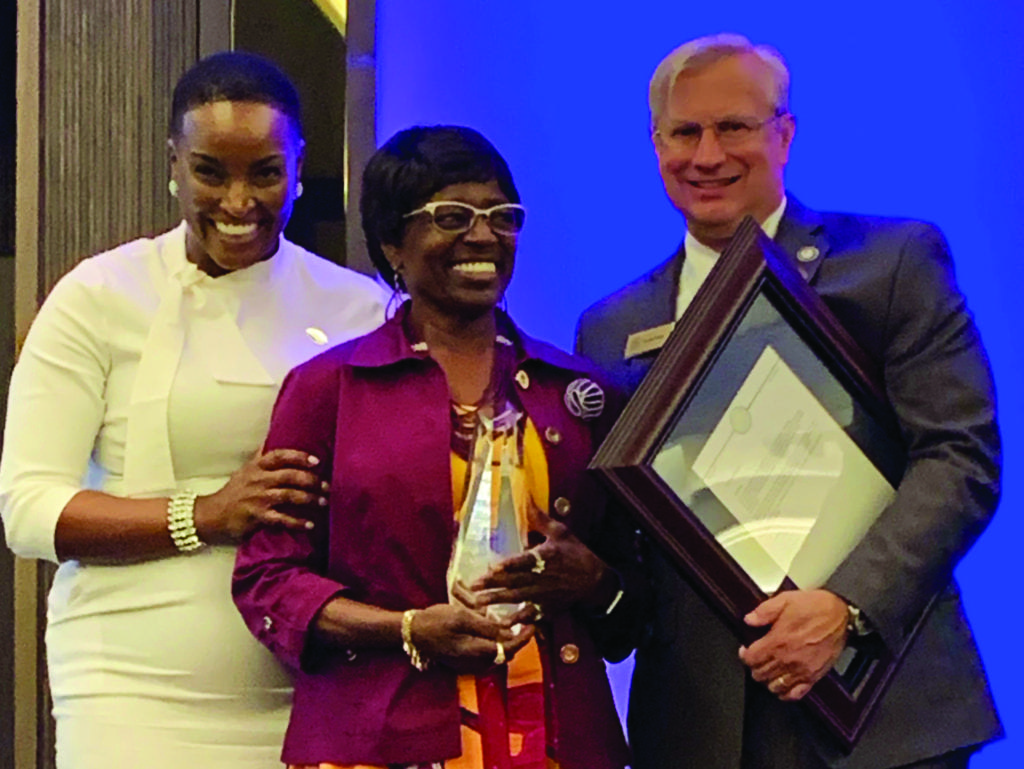 The Georgia Division of Family and Children Services honored a Gwinnett County resident as a Foster Caregiver of the Year during an appreciation luncheon and awards ceremony on May 20 in Atlanta.
Gracie Kennard was chosen among foster parents nominated by Division staff statewide based on her outstanding service and partnership with the agency.
"We are grateful for all of Georgia's foster parents for opening their homes and hearts to children in need," said Division Director Tom C. Rawlings. "Our Foster Caregivers of the Year, however, deserve special recognition because they consistently go above and beyond what we ask of caregivers."
Kennard has been a foster parent for over ten years, supporting a great need in her community. Recognizing there is shortage of foster homes in Gwinnett County willing to accept teens, Kennard is dedicated to providing a safe place where they can feel comfortable and accepted.
"She is devoted and always on call, including in the middle of the night, to assist the Division by accepting challenging-to-place children until a more appropriate placement is secured," said the case manager who nominated Kennard.
Kennard makes sure the children in her home are up to date with medical and dental appointments, actively participates in foster parent training sessions, and maintains a great working relationship with other foster parents. Understanding that reunification is the goal, Kennard is a strong advocate for birth family visits and collaborates with other providers for transportation and supervision.
Other foster parents honored include:
Stephen and Cynthia Wagner, Fulton County
Helen Kincaid, Murray County
Jose and Paula Bachman, Union County
Cassie Laminack, Haralson County
Daniel and Jennifer Nolder, Coweta County
Robert Daggett, Clarke County
Daniel and Laura Wright, Jones County
Thelma Ivey, Warren County
Maleny Marquez, Muscogee County
Michael and Barbara McBroom, Jeff Davis County
Timothy and Paula Harbin, Colquitt County
Jim and Erma Barnett, Tift County
Carolyn Tabor, Camden County
With the recently passed Family First Prevention Services Act (FFPSA) going into effect soon, Georgia will need even more foster parents as they move children out of group home settings to family-style placements.
To learn more about becoming a foster parent, or ways to support them, call 1-877-210-KIDS or visit www.fostergeorgia.com. Interested individuals must undergo background checks and pre-service training to help them enhance their skills for parenting and nurturing children.