Testingfg of Ads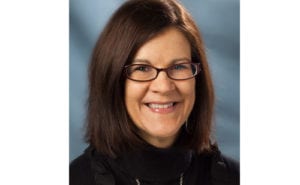 Gwinnett County Administrator Glenn Stephens has appointed Kathy Holland as director of the Department of Planning and Development. The Board of Commissioners will consider ratifying her employment agreement during Tuesday's meeting. The department consists of planning, development and strategic infrastructure planning divisions.
Holland has served as the acting department director since last November. Born in Ohio, she moved to Georgia with her family in 1968. She worked as a senior development review analyst at Gwinnett County for 15 years before leaving in 1997 to start her own consulting business. Holland returned to the County in 2002 as development review manager. She was promoted to development division director in January 2005 and then became the department's deputy director in March 2014. She lives in Pendergrass and is married with two children and five grandchildren.
Stephens said, "Kathy is well-prepared for her new leadership role. She understands the need for quality development and redevelopment in Gwinnett, and I am confident in her ability to work within the organization as well as with stakeholders in the community to ensure the County's goals of quality development are met. Kathy has consistently used her development knowledge and leadership abilities to better her department and the County. The County is fortunate to have within the organization such capable and knowledgeable employees who have the ability to lead."
Board of Commissioners Chairman Charlotte Nash said, "Kathy is committed to the department's values of integrity, responsiveness, excellence, and teamwork. I'm confident she'll continue to provide outstanding service on behalf of all Gwinnett County residents."
Holland replaces Bryan Lackey, who left last year to become Gainesville's city manager.