Testingfg of Ads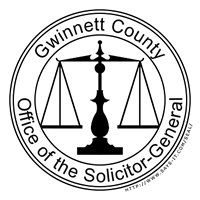 The Gwinnett County Solicitor's Office is hosting a Restriction Summit (Expungement) for misdemeanors March 20, 4 to 8 p.m., at the Gwinnett Justice and Administration Center.
In order to have the criminal record reviewed for restriction, the applicant must meet the following criteria:
Arrested in Gwinnett County jurisdiction
Must not be convicted/found guilty at trial
Did NOT plead guilty/no lo contendere
Certain misdemeanors while under the age of 21
Completed a Pre-Trial Diversion Program
Completed "First Offender" case
Those interested in participating must pre-register and provide their information and consent to pull their history by March 15. The forms can be accessed at bit.ly/GCSolicitorEvents.
Once completed, the forms should be mailed to the Solicitor's Office, located at 75 Langley Drive, Lawrenceville, GA 30046, or brought into the office in person. The forms may also be faxed to 770-822-8339. For more information, call 770-822-8300.
The summit will take place in the auditorium of the Gwinnett Justice and Administration Center auditorium, located at 75 Langley Drive in Lawrenceville.