Testingfg of Ads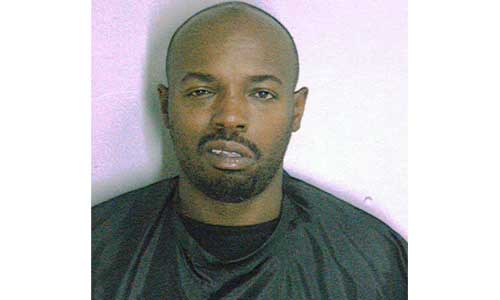 Jeffries Scott Anderson, 38, was sentenced to life in prison after jurors found him guilty of shooting and killing a man whose home he was burglarizing during the man's lunch break.
After deliberating for less than an hour, jurors returned guilty verdicts on Feb. 5 against Anderson in the shooting death of Jonathan Alexander Newton, 30. Anderson was convicted on charges of murder, felony murder, aggravated assault, burglary in the first degree, possession of a firearm by a convicted felon and possession of a firearm during the commission of a felony.
The incident happened on Halloween, Oct. 31, 2016 inside of the victim's apartment, located in the 1200 block of Metropolitan Avenue in the DeKalb County jurisdiction of Atlanta. Newton and a co-worker, who lived in the same complex, had just returned home for a brief lunch break when Newton noticed his apartment door had been kicked in. He rushed inside and encountered Anderson burglarizing his home. Newton tried to subdue Anderson, who in turn, reached for his weapon, according to a news release from DeKalb County District Attorney Sherry Boston's office.  Newton told his co-worker who was standing at the doorway, to run. As the co-worker ran, multiple gunshots were fired. One of the bullets pierced the victim's heart, fatally wounding him. Anderson fled the scene.
Surveillance video captured a man fitting Anderson's description wearing a black knit cap casing the apartment complex prior to the crime and later leaving the scene without the cap. When questioned by detectives, Anderson claimed he was out of town at the time of the shooting and could not have committed the murder.
Crime scene technicians recovered a black knit cap at the scene of the crime next to the victim's body. It tested positive for Anderson's DNA.
Following his conviction, Anderson was sentenced to life without the possibility of parole, plus 30 years in prison by DeKalb County Superior Court Judge Clarence Seeliger.
The case was prosecuted by Senior Assistant District Attorney Shannon Hodder, assigned to the Major Felony Unit, with assistance from ADA Tauri Thomas and DA Investigator C.D. Smith. Detective Kyle Kleinhenz of the Atlanta Police Department led the initial investigation.