Testingfg of Ads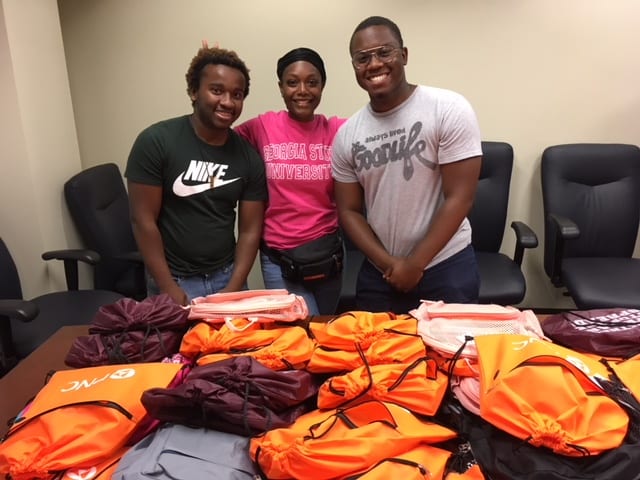 Hundreds of backpacks will be distributed during a back-to-school supplies giveaway on Saturday, July 28, 10 a.m. to 2 p.m.,  at Georgia State University's Perimeter College campus, Building SC, 3251 Panthersville Road, Decatur.
The event, sponsored by State Farm, Georgia State LIFT, Creating our Future Inc. and Beverly Cunningham Outreach Group, is open to south DeKalb families with children in pre-kindergarten through 12th grades.
In addition to 500 backpacks, supplies to be given away will include calculators, notebook paper, pens and pencils. Health screenings, financial literacy information and free food will be on tap, too.