Testingfg of Ads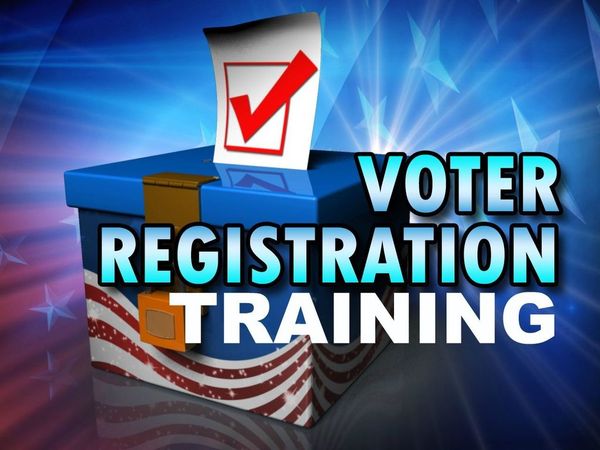 Local civic groups are mobilizing recruitment efforts for National Voter Registration Day, which is Tuesday, Sept. 26.
Antioch AME in Stone Mountain has is hosting a training session tonight (Sept. 25) for those who want to learn about voter registration drives. The church's Social Action Committee is hosting the training from 7 to 8 p.m. at Antioch A.M.E., 765 S. Hairston Road, Stone Mountain.
The training is open to those who have done voter registration before and those who are not trained on electronic registration. All materials will be provided.
The DeKalb NAACP is seeking volunteers to help register voters on Tuesday at Columbia High School, 2106 Columbia Drive, Decatur, 11 a.m. to 1:30 p.m. The civil rights organization also is hosting a voter registration drive on Tuesday at Georgia Piedmont Technical College, 495 N. Indian Creek Drive, Clarkston, 3:30 to 5:30 p.m.
Volunteers who can assist with the drive should contact the DeKalb NAACP office at naacpdek@comcast.net or 404-241-8006.
In Rockdale County, Alpha Kappa Alpha Chi Tau Omega Chapter and the NewRock Legal Society are hosting a voter registration drive on Tuesday from 8 a.m. to 8 p.m. at the Rockdale Sheriff's Offie South Precinct. For more information, call 770-602-1333.