Testingfg of Ads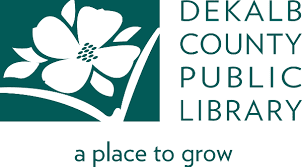 DeKalb County Public Library will host a groundbreaking ceremony Monday, July 29, 11 a.m.,to kick off renovations to the Stone Mountain Sue-Kellogg Library, 952 Leon Street.
DeKalb CEO Michael Thurmond, DeKalb County Commissioner Steve Bradshaw, Friends of the Library and other dignitaries will be present and the public is invited to attend.
The updated floor plan and new finishes will be on display. The project will be completed by C.T. Darnell Construction.
During the renovation period, patrons can visit these nearby branches:
Tucker-Reid H. Cofer Library, 5234 LaVista Road, Tucker
Hairston Crossing Library, 4911 Redan Road, Stone Mountain
Clarkston Library, 951 N. Indian Creek Drive, Clarkston