Testingfg of Ads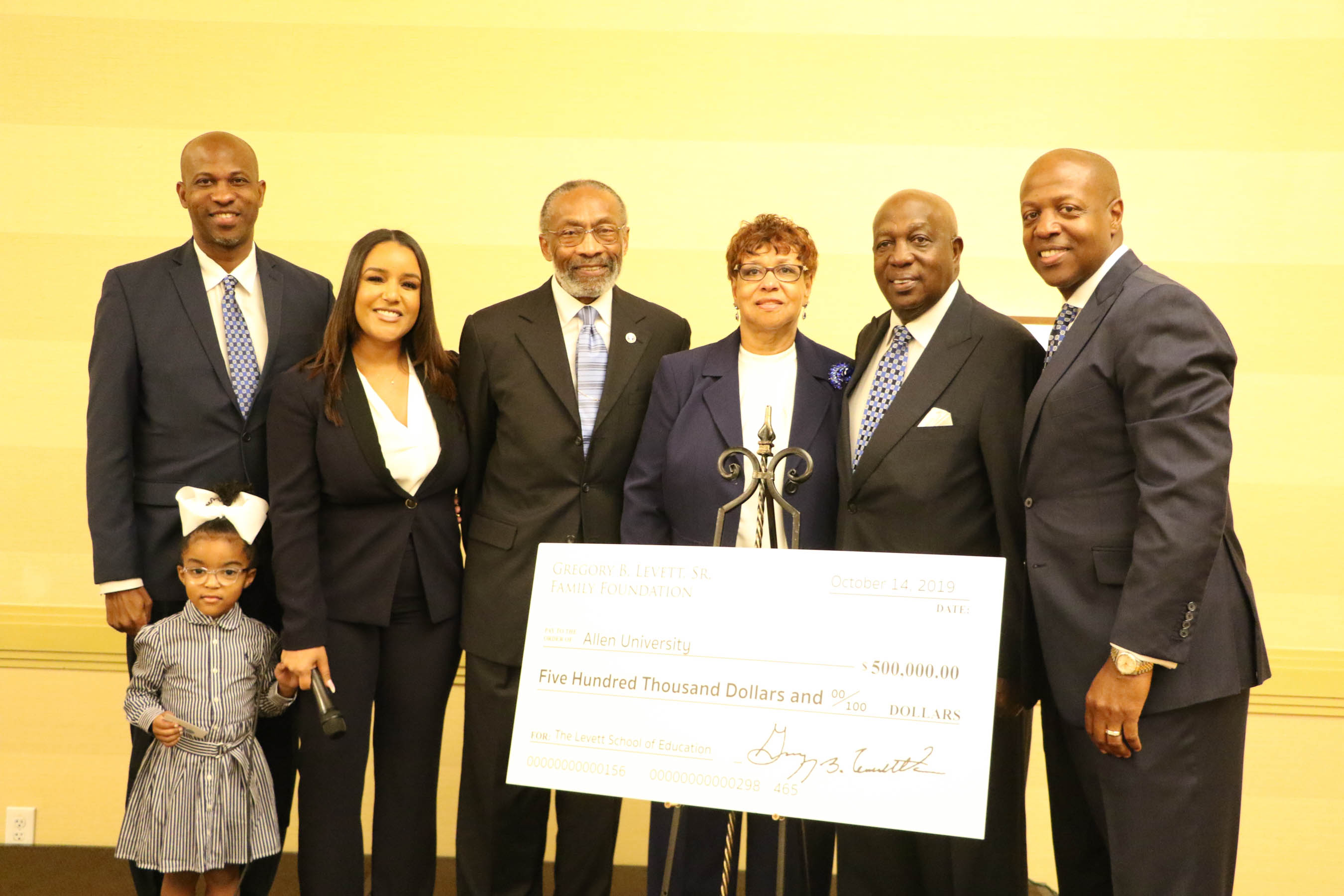 By Mackenzie N. Morgan
OCG News Staff Writer
Prominent businessman and funeral director Gregory B. Levett and his wife, Betty Levett, will soon have a school with their names on it after making a $500K contribution to Columbia, South Carolina's Allen University's school of education. The new school will be called the Dr. Gregory B. and Mrs. Betty Levett School of Education and will be listed on all future diplomas of students graduating from the education program.  
Levett recently received an honorary doctoral degree from the university after being nominated by his pastor, the Rev. Dr. William D. Watley of Saint Philip AME Church in Atlanta, for his contributions both in business and in philanthropy.
Philanthropy is nothing new to the Levett legacy as the family foundation regularly hosts philanthropic initiatives from community picnics and back-to-school drives, free grief counseling, financial literacy classes and senior proms. The family recently installed a memorial garden honoring veterans this past Spring.
The Levett empire consists of four state-of-the-art chapels in Scottdale, Decatur, Conyers and Lawrenceville as well as a full-service crematory in Rockdale County. Levett now hosts an annual entrepreneurship and leadership conference and has been featured in several film festivals across the nation for a short autobiographical documentary he co-produced back in 2017.
The Levett School of Education is part of an $11 million construction project, which includes a new auditorium and restoration of a historic building. The School of Education will account for approximately $1.5 million of the total construction and will be housed in the historic Good Samaritan-Waverly Hospital, which served Columbia's African -American community from 1952 to 1973.  A ribbon-cutting for the project is anticipated for early 2021, with enrollments beginning as early as Spring 2020.
In a statement to On Common Ground News, Dr. Gregory Levett said:
"As a firm believer in the value of education, our primary focus for Gregory B. Levett, Sr. Family Foundation is to give back to the community, enrich lives and invest in dreams. We are so honored to be able to leave our contribution to the community for generations to come."