Testingfg of Ads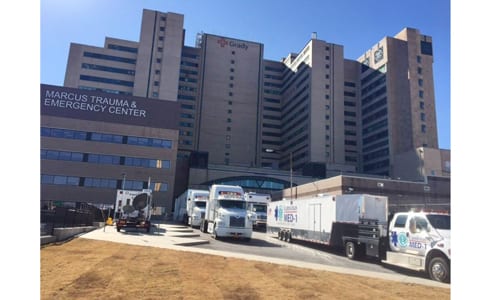 Grady Memorial Hospital has added a new mobile emergency department unit to help treat flu patients. Like other hospitals across the region and nation, Grady is experiencing high patient volumes this flu season and new initiatives have been added to expand care, officials said in a news release.
The medical trailer complex, Carolinas Med-1 Mobile Emergency Department, is  stationed near the hospital's emergency room and includes a two-bed operating room and up to 14 extra beds.
Additional flu treatment initiatives include temporarily limiting hospital visitors under the age of 14 and restricting adult visitors who show signs of being sick, such as coughing, sneezing, and runny noses. The hospital has posted signs asking visitors not to enter the hospital if they feel ill and hand sanitizer lotion is available at all main entrances.