Testingfg of Ads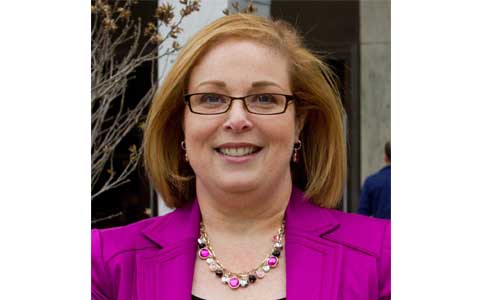 Following the swearing-in ceremony of Judge J.P. Boulee as the newest member of the U.S. District Court for the Northern District of Georgia, Gov. Kemp announced his appointment of DeKalb County State Court Judge Stacey Hydrick to the DeKalb County Superior Court.
"Judge Hydrick's wealth of experience in private practice and public service makes her an ideally qualified candidate for the DeKalb County Superior Court," Kemp said. "Given Stacey's commitment to her community, I am confident that she will make DeKalb County proud of her service on the bench."
Hydrick was appointed to the DeKalb County State Court by Governor Nathan Deal in April 2011. As a State Court Judge, Hydrick has presided over numerous misdemeanor criminal cases, including DUI, domestic violence, prostitution, criminal trespass, shoplifting, marijuana possession, and various traffic offenses. Hydrick also presided over a wide variety of civil cases, including medical malpractice, personal injury, premises liability, products liability, fraud, insurance, and contract actions.
Hydrick's service in the law began as an Assistant District Attorney in the Augusta Judicial Circuit where she prosecuted felonies and misdemeanors in Richmond, Columbia, and Burke Counties. She later worked as an Assistant Attorney General in the Office of the Georgia Attorney General's Special Prosecution Division where she focused on public corruption cases. She was recruited to be Chief Senior Assistant District Attorney for the Fulton County District Attorney's Office where she started the Public Integrity Unit. After almost 10 years of serving as a prosecutor, Hydrick became an insurance defense attorney with the firm of Gray, Hedrick & Edenfield, working there for five years as an associate and partner until she was appointed to the bench. Hydrick received her bachelor's degree in English at Emory University and law degree from Georgia State University College of Law.
Hydrick has been married to her husband, Karl, for 25 years. They have two sons and live in Dunwoody with three rescue dogs.