Testingfg of Ads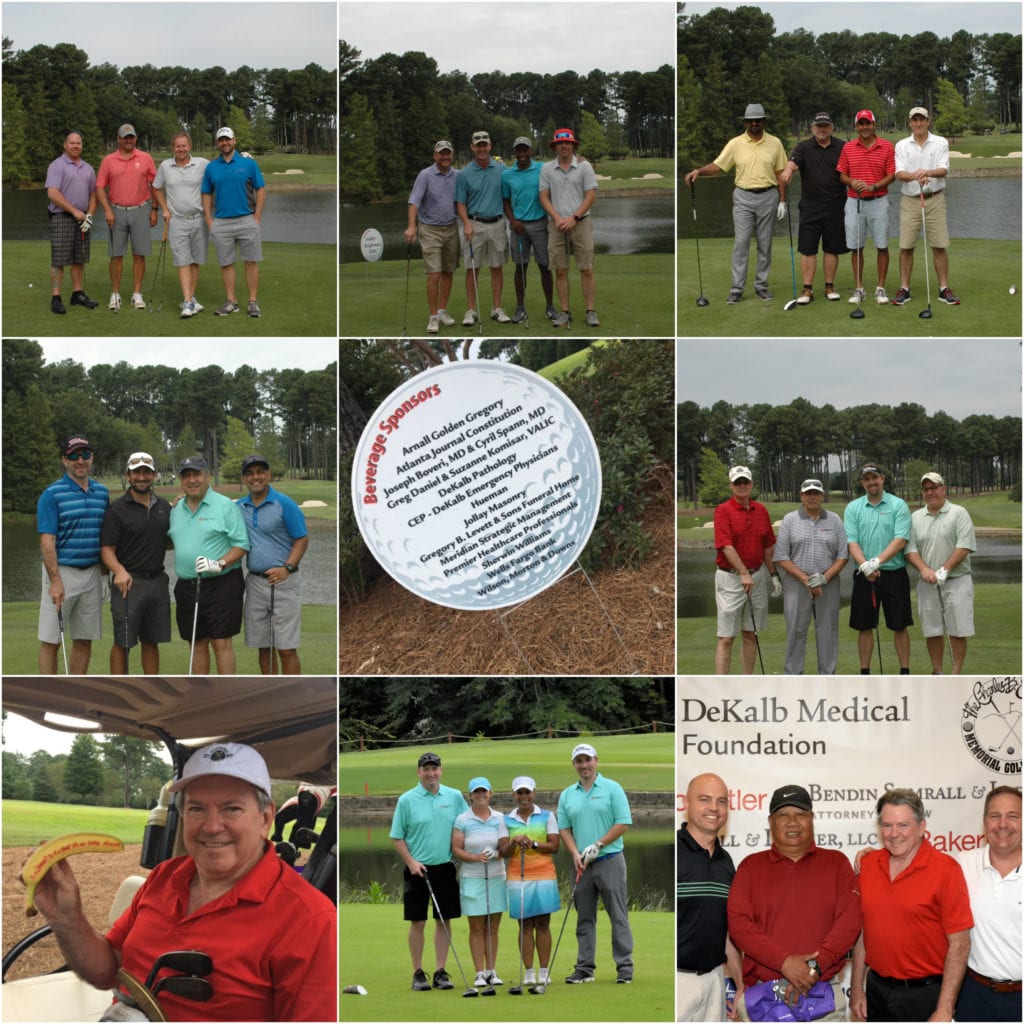 The 23rd annual Charles B. Eberhart Memorial Golf Classic raised a record $210,000 in corporate sponsorships to support much-needed renovations to DeKalb Medical's surgical suites.
Nearly 170 golfers participated in the event, which was hosted by the DeKalb Medical Foundation Monday, Aug. 28, Atlanta Athletic Club in Johns Creek.
Organizers for the tournament were grateful for the generous support of the event sponsors, including Bendin, Sumrall & Ladner, and BakerHostetler, who served as the tournament's Title Sponsors. American Medical Response (AMR) supported this event for the third consecutive year, serving as the tournament's Titanium Sponsor; and EPIC Response and Medline Industries were the Golden Eagle Sponsors. The tournament was followed by an awards banquet sponsored by Aetna; Atlanta Consulting Group; RL Solutions; SJ Collins Enterprises; and UnitedHealthcare.
Matt Nichols, Senior Sales Representative at Surgical Specialties of Georgia, which served as one of the Bronze Par Sponsors of the tournament, said that his company is proud to be a part of the future of DeKalb Medical.
"As a local business, we know the importance of giving back to the community. DeKalb Medical has been a great part of our success as a company, so we want to be a part of the hospital's success in return," he said. "We are especially proud to be supporting such an important project that will enhance the patient experience at DeKalb."
Funds raised through the tournament DeKalb Medical's surgical suite renovation project. Improvements to the operating rooms will include new equipment, such as tables, monitors and updated lighting. This new environment will streamline surgical procedures, reduce wait times and provide our patients with better care supported by the most advanced technology.