Testingfg of Ads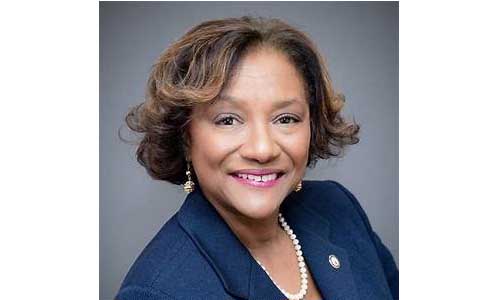 (D-Stone Mountain), chair of the Georgia Legislative Black Caucus (GLBC), said the GLBC stands against the health care waiver proposals by Gov. Brian Kemp.
Rep. Bennett, along with leaders of the House Democratic Caucus, Senate Democratic Caucus and a representative for the Latino and Asian American Pacific Islander caucuses, held a press conference on Dec. 3 to voice their opposition to the proposals.
"Health care is a right that should be afforded to all Georgians," said Rep. Bennett. "We, at the Georgia Legislative Black Caucus, cannot in good conscience support policy that ignores the needs of an estimated 600,000 Georgia citizens, institutes state required work hours, as well as economically and socially burdensome reporting and does not fully address the health care disparities within the African American community. In fact, the proposed 'Kemp waivers' leave much needed health insurance provided through federal tax dollars on the table."
The GLBC said the proposed waivers would cover an estimated 80,000 people and would cost approximately $300 million, if approved by the federal government. The GLBC said if Georgia expands Medicaid coverage, as allowed in the Affordable Care Act, almost 600,000 Georgians would receive Medicaid benefits, and the expansion would cost $210 million.
"Beyond insuring more citizens, especially in rural Georgia where the diminution of medical services has reached crisis levels, the infusion of federal dollars can produce a multiplier effect by generating additional local and state revenue while also creating more jobs," added Bennett.
The GLBC is a non-profit and non-partisan organization, which seeks to help protect the rights of African Americans, people of color and persons who are disenfranchised.
State Rep. Karen Bennett represents District 94, which includes portions of DeKalb and Gwinnett counties. She was elected to the House of Representatives in 2012 and currently serves on the Code Revision, Economic Development & Tourism, Health & Human Services and Regulated Industries committees.