Testingfg of Ads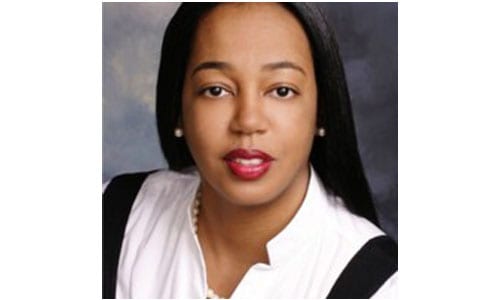 The Georgia Legislative Black Caucus (GLBC) has hired Deanna Hamilton as its new executive director. Hamilton will oversee the GLBC's administrative, fundraising and programmatic responsibilities for the largest Black caucus in the United States.
State Rep. Karen Bennett(D-Stone Mountain), chair of the GLBC,  welcomed Hamilton, saying that her experience will be beneficial to the organization.
"We are very pleased to have someone like Deanna leading our organization, and I believe she is the right person at the right time," said Rep. Bennett. "With all that is happening in our state, it is important for the caucus to have experienced, professional staff capable of meeting any and all challenges. We welcome Ms. Hamilton to the GLBC family."
Hamilton is a graduate from Walsh College and has a bachelor's degree in business administration and a master's degree in management.
Hamilton has a strong history of leadership as the vice president of partner development for the National Black MBA Association and founder/CEO of her own consumer product and multi-format printing company, Circle One, Inc. She is also active in her community and has previously served as president of the Atlanta Chapter of the National Black MBA Association, vice chair of the Georgia Center for Child Advocacy, as well as a board member of the Georgia Minority Supplier Development Council and the National Black Arts Festival, among others.
"I am honored to be named the executive director of the Georgia Legislative Black Caucus," said Hamilton. "I am proud to serve such a storied organization, and I am excited at the opportunity to lend my expertise and passion to support the collective vision of the caucus."
Established in 1975, the Georgia Legislative Black Caucus is a 501(c)3 non-profit, nonpartisan organization comprised of 65 Georgia House and