Testingfg of Ads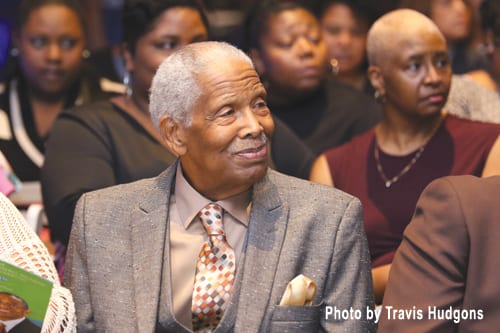 Gilbert Turman, a former principal of Southwest DeKalb High School and founder of the South DeKalb Neighborhood Coalition, has died, On Common Ground News learned at deadline. Mr. Turman died at home at 11 a.m. on Jan. 18, friends said. He was 77.
Dr. Melvin Johnson, who was Mr. Turman's supervisor for many years, remembered him as a "true community servant." Mr. Turman served not only at Southwest DeKalb High School but McNair Middle and Columbia High School.
"Everybody respected him as a great administrator. He looked out for everyone," said Johnson.
In 2017, DeKalb CEO Burrell Ellis returned to office and honored Mr. Turman and several others as community champions who had a positive impact on the community.
Mr. Turman, through the South DeKalb Neighborhood Coalition, fought against the expansion of landfills in South DeKalb and he served as the volunteer advisory chairman of the county's Code Enforcement Advisory Council.
Mr. Turman began his education career in 1962 as a teacher and head football coach in Newton County. In the DeKalb County School District, he served as a teacher, coach, assistant principal, principal and area superintendent in the DeKalb School District.
Dr. Catherin Turk, a retired area executive director for DeKalb County Schools, said she first met Mr. Turman when he taught in Newton.
"We both worked in Newton before we went to DeKalb. I got to know him as a teacher and a parent. Our sons played football together and later we both worked at Columbia High School in DeKalb," Turk said. "He was a wonderful person. He had a great sense of humor. He was straightforward, very involved in civic activities. He always wanted to make the community better."