Testingfg of Ads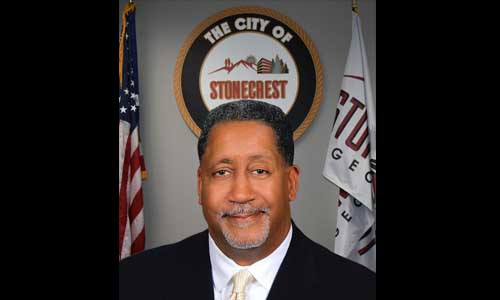 City of Stonecrest to host mask giveaway Friday, May 15
On May 15, the historic City of Stonecrest will mark its third birthday with a special gift to the community: It will commemorate the big day with a drive-through mask giveaway from 11 a.m. to 1 p.m.
"We just want to show our citizens that we are concerned about their health and safety with regard to the COVID-19 pandemic," said Mayor Jason Lary. "We're encouraging anyone who needs a mask to come out and get one on tomorrow."
The city is staging the mask giveaway in the parking lot of the future home of the Stonecrest City Center (the former site of the Sam's Club), located at 2994 Turner Hill Road. The 131,000-square-foot Sam's Club is slated to become Stonecrest's new City Hall and municipal complex.
The city of Stonecrest, with 54,400 residents, is the largest African American majority municipality to form in DeKalb County since Reconstruction and the 16th largest city in Georgia. Mayor Jason Lary is considered the architect of the three-year-old city.