Testingfg of Ads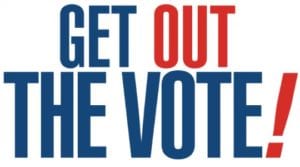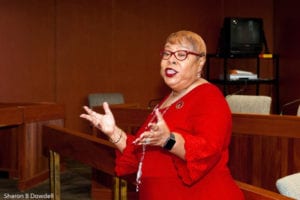 The DeKalb Coalition for Voter Education and Mobilization is hosting a Get Out the Vote (GOTV) training, which will be facilitated by Helen Butler, executive director of the Georgia Coalition of the People's Agenda.
The training will be held on Wednesday, Sept. 12, 6:30 p.m., at the Community Achievement Center, 4552 Flat Shoals Parkway, Decatur.
Butler will cover the following voter education strategies:
Absentee ballots – (managing voter suppression issues)
How to get Your Neighbors, Church Members and Relatives to Vote Early
Can a convicted felon vote?
Voting the ballot from "top" to "bottom"
The meeting is touted as "a must attend" for sororities, fraternities, HOAs, church groups, and others who are conducting voter registration drives, and Get Out The Vote initiatives ahead of the Nov. 6 election.
Oct. 9 is the last day to register to vote in the November election. Early voting begins Oct. 15.
Mark Your Calendars:
Sept. 18, 5:30 p.m.
Candidate Forum
Beulah Baptist Church
2340 Clifton Springs Rd., Decatur
404-241-3307
Sept. 19, 6:30 p.m.
GOTV
Tucker Library
5234 LaVista Road, Tucker
770-270-8234
Sept. 25, 6:30 p.m.
Candidate Forum
Decatur Library
215 Sycamore Street, Decatur
404-370-3070
Sept. 26, 6:30 p.m.
GOTV
Stonecrest Library
3123 Klondike Road, Lithonia
770-482-3828
Oct. 2, 6:30 p.m.
Early Voting Initiative
Community Achievement Center
4522 Flat Shoals Pkwy, Decatur
404-214-7400
Oct. 3, 2018, 6:30 p.m.
GOTV
Scott Candler Library
1917 Candler Road, Decatur
404-286-6986