Testingfg of Ads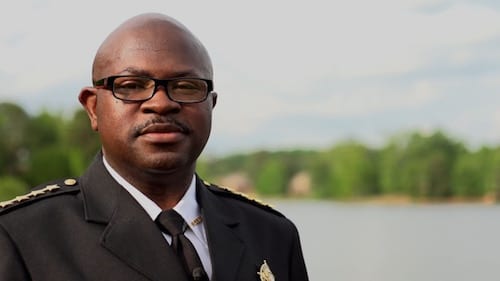 By Sheriff Eric J. Levett 
Summertime is approaching once again and it's one of our busiest times of year. Summer brings with it many community activities, schools will be dismissing, and many of its citizens leaving for vacation. It is the goal of the Rockdale County Sheriff's Office to ensure that our citizens have a safe environment to enjoy summer activities, as well as to protect the property of those leaving for vacation. This year, there will be many activities occurring throughout the county. These events include the Grand Opening at Costley Mill Park, Milstead Splash Pad Opening, free and new! Sunset Cinema in Olde Town, and Daddy Day at the Park to name a few. You can follow this link to see a full listing of activities www.rockdalecountyga.gov.
We also have summer camp programs at Rockdale County Parks and recreation which includes activities like swimming, arts and crafts, community service projects, team building activities, field trips, and much more. The fee is $120 per week/per child. You can register in person at Johnson Park, 1781 Ebenezer Road, on May 6, 2017 beginning at 8:00 a.m. For more information, call (770) 278-7529.
Rockdale County Public Schools, Rockdale Emergency Relief, and Bread of Life Deliverance Ministries have partnered since 2014 in the "Be Bright, Eat Right Rockdale" Summer Feeding Program to ensure Rockdale County's children receive healthy, balanced and delicious meals throughout the summer. If your child (up to age18) lives in one of the neighborhoods served, they can receive a free lunch Monday through Friday during the summer (see locations and times at summerlunch@rockdalerelief.org or call 770-922-9210).
I would like to ask everyone attending or traveling in the area of these events to assist us by being especially careful, stay alert, and be aware of what is going on around you. If you see something suspicious or just need assistance, notify a deputy working the event, or call 911 in case of an emergency. As I mentioned before, schools will be dismissing students for summer vacation. This also calls for extra awareness for law enforcement and citizens. As you know, when it is the end of a school year, students are excited, and as a result, may be less aware of their safety and surroundings.
This is when I call on everyone to use extra awareness while traveling through school zones and neighborhoods, where children may be playing and riding bikes. Finally, to the citizens who choose to leave Rockdale County for summer vacation, the Rockdale County Sheriff's Office always strives to protect your property, whether you are home or on vacation. I have included a few tips to assist our agency during the time that you are away: Call the non-emergency number 770-483-4200 to request a Business/Residential check and let your neighbors know you are going on vacation, so they can watch your property. Ask someone to collect all mail, newspapers, and packages that may arrive while you are gone. Lock all doors and windows when leaving for vacation. Never leave extra house keys under doormats, flowerpots, mailboxes, or other hiding places. Burglars know where to look for hidden keys. However you keep your blinds and/or curtains when you are home, do the same when you are away.
 It is also a good idea to leave inside lights on all the time, but if they are on a timer, it will seem to an intruder that someone is home. Activate your burglar alarm and get some signs to put in your yard and/or some stickers to put on windows and doors informing the intruder that there is an alarm system.  Put possessions like heirlooms and jewelry in a safe deposit box, or take these items with you. Have a safe and enjoyable summer!
Throughout each month, the clerk of courts, tax commissioner, sheriff and probate judge—Rockdale's elected constitutional officers—discuss topics relevant to their respective roles