Testingfg of Ads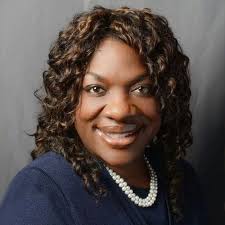 Dee Dawkins-Haigler speaks out on medical marijuana bill.
Help for medical THC oil, HOPE scholarships, protection from slumlords
By Sarita Mason
For On Common Ground News
Georgia has taken another step toward making medical marijuana available to registered patients who need it, but the new law regulating distribution may still force those suffering from severe seizures, deadly cancers and other chronic debilitating conditions to wait months to get the drug.
Under HB 324, which took effect July 1, six private companies have been approved to grow and produce THC oil in Georgia, but the state oversight board has not yet been set up to license and regulate the dispensaries for in-state distribution.
Former State Rep. Dee Dawkins-Haigler, who has championed the use of THC oil for patients for more than six years, said the new law still doesn't go far enough.
"We have only moved an inch with this new law because without an oversight board officially in place and lack of education on the process of growing, distributing, and accessibility of THC oil, we will not be able to move forward," said Dawkins-Haigler, who is founder of the Minority Cannabis Coalition (MCC), which helps African Americans become more educated on the marijuana industry.
In 2015, Georgia legalized medical marijuana, allowing patients to obtain up to 20 fluid ounces of cannabis oil but didn't allow the growing, selling or possession of the oil, minimizing options for patients to access it. Many who were approved for the drug obtained it by driving out of state, by mail order and other resources.
Although Georgia's new law allows pharmacies to fill THC prescriptions, tight federal restrictions still remain concerning the drug, according to the Georgia Pharmacy Association.
Dawkins-Haigler said because opponents are concerned that marijuana will become legal, the roadblocks for THC persists.
"When you look at the totality of it all, it is really chaotic and we need to educate people on the importance of truly understanding what this process means for them—the differences between Hemp, THC and CBD products, which all link to this movement of the legalization of marijuana in the state," said Dawkins-Haigler.
Other key laws that legislators approved during the 2019 Legislative Session that took effect on July 1:
HB 218 Education; eligibility requirements to receive HOPE scholarship
The law extends the amount of time a student can be eligible for the scholarship from seven to 10 years after graduating high school.
HB 282 Criminal procedure; Sexual assault evidence
The new legislation will require law enforcement to save evidence from sexual assault cases for up to 50 years. Stains, fluids and hair samples will be kept for 50 years, even if no arrest was made in the case.
HB 346 Property;Tenant protection from slumlords
Landlords who wrongfully try to evict tenants who complain of unhealthy conditions will face charges of $500, one month's rent and legal costs.
For more Georgia laws that took effect July 1,  visit http://www.legis.ga.gov/en-US/default.aspx
Valerie J. Morgan contributed to this report.