Testingfg of Ads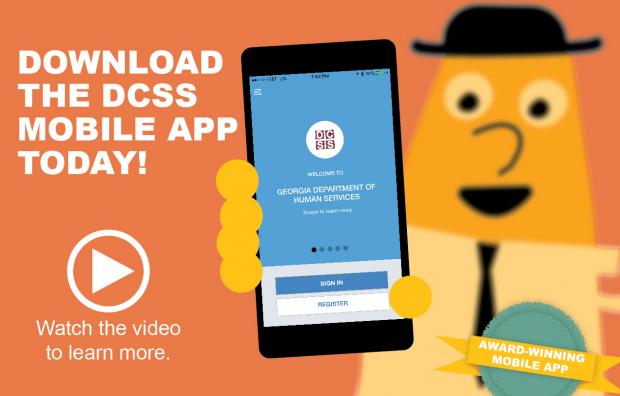 Georgia's Division of Child Support Services (DCSS) has improved its free mobile app to help reduce waiting in line and make services more accessible to parents, officials announced.
The new features allow customers to upload documents, securely change direct deposit information and request closure of their cases. The app also provides information on how to reinstate their driver's licenses and outreach programs for parents who are struggling to pay their court-ordered amounts.
"These new features essentially put an agent at our customers' fingertips, empowering them to manage their cases anytime, anywhere and not have to wait in line," said Georgia Department of Human Services Commissioner Robyn A. Crittenden.
Since its launch in 2016, the mobile application has allowed customers to make payments, review payment history, view scheduled appointments, and receive notifications and alerts on important information about their cases, officials said.
The GA DCSS Mobile App is available on Apple and Android devices and can be downloaded via the App Store or the Google Play Store.
In addition to managing cases on the mobile application, customers can visit childsupport.georgia.gov to manage their cases online or call 1-844-MYGADHS (1-844-694-2347) to speak to an agent.