Testingfg of Ads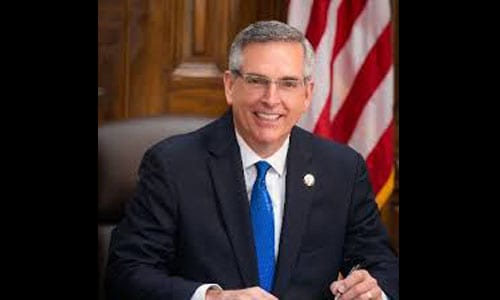 State officials have announced a new date for Georgia's 2020 elections: June 9 instead of May 19.
Secretary of State Brad Raffensperger said on Thursday that Georgia's elections have been delayed because of health risks concerning COVID-19.  Raffensperger said he could not delay the election until Gov. Brian Kemp extended Georgia's public health state of emergency Wednesday.
"This decision allows our office and county election officials to continue to put in place contingency plans to ensure that voting can be safe," Raffensperger said.
Meanwhile, Fulton County Director of Elections Richard Barron broke the news of the delay to his board during a livestream meeting this morning (April 9).
As a result of the new election date, the early voting period will now be held May 18-June 5.
Barron said that thousands of voters already have requested absentee ballots and sent them.  Fulton has received an unprecedented number of absentee ballot applications. As of noon April 9, 6,438 had been processed, officials said.
 "We have been receiving an application every 10 seconds (electronically), Barron said.
Elections officials from throughout the state are reporting concerns about having enough poll workers and protective masks and gloves if in-person voting remains an option during the COVID-19 pandemic. The scenario continues changing as officials try to determine how to deal with COVID-19.
Fulton officials said today that some of its poll workers are sick with COVID-19 and they are concerned about exposing other poll workers, many of whom are senior citizens, to the virus. Officials say poll workers have been quitting because they are at higher risk for contracting COVID-19.
Raffensberger said the new June 9 election date would give elections officials more time to recruit and train new poll workers and find protective gear and new polling sites. Some locations that had served as polling sites are closed due to the pandemic and are not expected to open for in-person voting, officials said.
Rockdale County officials said they would continue to encourage voters to submit their absentee ballot requests. Supervisor of Elections Cynthia Willingham issued the following statement today:
"We are working on adjusting additional dates related to the postponement of the May 19th election and will share them with you as soon as they are available," said Rockdale Supervior of Elections Cynthia Willingham.