Testingfg of Ads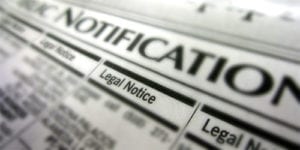 Department of Human Services (DHS) Commissioner Robyn A. Crittenden wants to make the public aware of changes in requirements for advertising adoption services in Georgia, effective Sept. 1.
Georgia law requires any person or entity advertising for adoption services or the facilitation of adoption services in Georgia to be licensed by the Department as a child placing agency. A law that goes into effect Sept. 1 extends that requirement to any advertisements on the internet or social media.
Birth parents or prospective adoptive parents that obtain adoption services through unlicensed agencies may be at risk for deceptive or unethical adoption practices.
In accordance with the law, licensed child placing agencies, or those harmed by a violation of advertising laws, may pursue civil legal action. Violation of the law is a felony punishable by a fine up to $10,000, imprisonment up to 10 years, or both.
The additional requirements and restrictions were signed into law by Gov. Nathan Deal as part of  House Bill 159 (HB 159). The updated state law which outlines the current requirements for advertising adoption services in Georgia is referenced in the Official Code of Georgia (O.C.G.A.)19-8-24.
To locate child-placing agencies licensed in Georgia and view inspection reports for the past 24 months, visit dhs.ga.gov. For questions or concerns about the licensing requirements for child-placing agencies, please contact DHS Residential Child Care Unit (RCCL) at 404-657-9651 or rcs@dhs.ga.gov.