Testingfg of Ads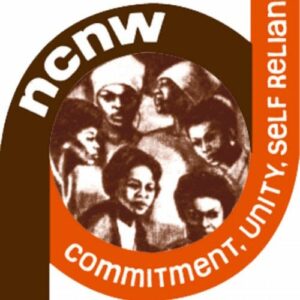 The National Council of Negro Women, Inc. (NCNW) Georgia hosted its inaugural state conference on Aug. 20 at the Crowne Plaza Atlanta Airport Hotel, announcing several new leaders.
National NCNW Membership Chair/Conference Chair Lois Keith had the vision of organizing a statewide conference to re-establish sections to network and learn about various initiatives going on throughout the state.
Nearly 200 NCNW members and affiliates were in attendance and the conference highlighted various sections in both the community and collegiate sections.
NCNW National Chair Ingrid Saunders-Jones was in attendance and presented Keith with an inaugural Chairman's Movers and Shakers Award.
Members elected Sharah Denton as Georgia State NCNW interim chair; Derrica Williams as interim secretary; and Myrtle Mayfield as interim treasurer.  Denton founded the Valdosta-Lowndes Metropolitan Section of NCNW in 2010 and served as the President until spring 2016.
Newly-elected presidents at the conference who presented information about their sections included Valdosta-Lowndes Metropolitan Section President Tiffany Vinson; Greater Atlanta Chartering President Diane Larche'; Rockdale-Newton President Rhonda Taylor; and Presenter Evetta Washington; Savannah Section Presenter Betty Lasseter; Columbus Section Chartering President Kimberly Scott; DeKalb Section outgoing President Belinda Pedroso; and DeKalb newly-elected President Saundra Davis-Forrest.
During the conference, collegiate members of NCNW participated in breakout sessions.  Collegiate sections included Clark Atlanta; Georgia Southern State University; Georgia State University; Kennesaw State University; Spelman College; University of Georgia; and Valdosta State University.  The collegiate sections presented information about their initiatives and shared ideas with one another.
Presentations also were made by National NCNW Executive Director Attorney Janice Mathis; National Membership Chair, David Glenn; National Program Chair Paulette Norvell Lewis; Dr. Angela Ward; and Dr. Darlene Ruffin-Alexander.
National Chair Ingrid Saunders-Jones discussed the history of NCNW and the newly implemented "Four for the Future"  initiative, which entails: Educating and training young women and girls for the future workforce, with a special focus on Science, Technology, Engineering and Math (STEM), continuing NCNW's historical focus on health concerns in the African American community, promoting economic empowerment and entrepreneurship and important issues like financial literacy and short-and long-term financial planning; developing new partnerships to encourage young African American men and women to embrace the values of NCNW founders.