Testingfg of Ads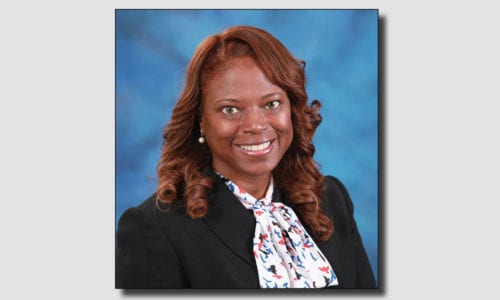 In Rockdale County, 256 people turned out today, the first day of the three-week, early In-person voting period, said Supervisor of Elections Cynthia Willingham.
The process for early voting, which was held only at the 1400 Parker Road location, was well organized.
"It ran smoothly," said Willingham.
Voters were able to park, walk inside the building and maintain social distancing as they waited their turn to sign in and proceed to the voting machines. Several poll workers, who were wearing protective masks and gloves were stationed to guide and assist voters along the way. Most voters were in an out in about 10 minutes, officials said.
This week, the polling precinct is open Monday through Friday, 8 a.m. to 4:30 p.m. The only Saturday scheduled for early voting in Rockdale is May 30, 9 a.m. to 4 p.m. Extending voting hours will be held June 3-5, Wednesday through Friday, 8 a.m. to 7 p.m.
Voters who have requested an Absentee ballot do not need to make another request. Ballots will be mailed on April 21, 2020.
As of 4:30 p.m., Monday, May 18, 2020, Rockdale Couty's

UNOFFICIAL COUNT – ABSENTEE BY MAIL BALLOTS ISSUED

(62,518 Eligible Active Voters)

VOTE CENTER
REPUBLICAN
DEMOCRAT
NONPARTISAN
TOTAL ALL VOTING
IN-PERSON
62
192
2
256
MAIL BALLOTS ISSUED
4,072
9,339
446
13,857
TOTAL
4,134
9,531
448
14,113
MAIL BALLOTS RECEIVED FOR COUNTING
1,744
3,174
98
5,016
%MAIL BALLOTS RETURNED
43%
34%
22%
36%