Testingfg of Ads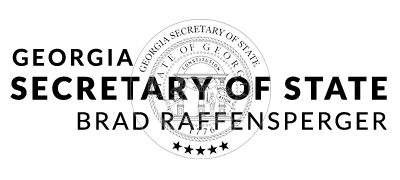 Georgia Secretary of State Raffensperger announced today(March 24) that all of Georgia's 6.9 million active voters will be mailed absentee ballot request forms for the May 19 primary. Voters will be able to decide on their choice for the presidential primary, special elections and other state and local seats from their homes.
Raffensperger said he is moving to increase voter access as people shelter at home during the COVID-19 pandemic.
"Times of turbulence and upheaval like the one we Georgians face require decisive action if the liberties we hold so dear are to be preserved," said Raffensperger. "I am acting today because the people of Georgia, from the earliest settlers to heroes like Rev. Dr. Martin Luther King, Jr. and Congressman John Lewis, have fought too long and too hard for their right to vote to have it curtailed. Georgia has faced challenges before and overcome them, and we can do so again through the grit and ingenuity that has made America a shining example for democracies around the world."
Raffensperger said steps are being taken to not only protect the public but to protect the health of poll workers. With social distancing as the most important tool for limiting the spread of coronavirus, which can be fatal, Raffensperger said providing alternatives to voting in person is crucial.
In the 2016 and 2018 November elections, only about 5 percent of Georgia voters opted to cast their ballot by mail, Raffensperger said.
All Georgia voters may request an absentee ballot for any reason. They simply must fill out the request form, indicating on the forms whether they want to vote in the Democratic or Republican Party primary. Voters must return the request forms in the enclosed envelope and pay the 55 cents postage. The actual ballot sent to them must be postmarked and received by elections officials by 7 p.m. May 19.
Georgia's most vulnerable, those over age 65 and those with a disability, can request absentee ballots for the primary and general election as well as all elections through the 2020 election cycle with the one application that will be mailed. Other voters will need to submit another application for future elections.
While Secretary Raffensperger is encouraging as many voters as possible to vote by mail, some rely on in-person voting. Early voting and Election Day precincts will remain open for those who choose to vote in person.
Raffensperger said he is taking extra steps to limit the threat of COVID-19 at polling places. Poll workers will receive additional resources to clean the equipment regularly. In-person voters who show up to vote in person will be instructed to maintain a safe distance when waiting to vote.
DeKalb County voters may also receive absentee ballot applications by visiting www.DeKalbvotes.com, emailing Absenteeballot@dekalbcountyga.gov, or calling the DeKalb County Voter Registration and Elections Office at 404-298-4020.
For more information, contact the DeKalb County Voter Registration and Elections Office at 404-298-4020.