Testingfg of Ads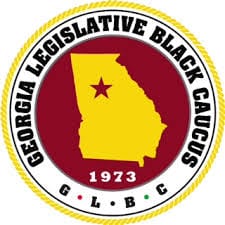 The Georgia Legislative Black Caucus (GLBC) will host its annual Heritage Dinner on Thursday, Feb. 27, 7 p.m. at the Georgia World Congress Center in Atlanta.
The theme for this year's dinner and awards ceremony is "GLBC: Building on The Past, Standing Strong in The Present, Elevating Georgia 2020 and Beyond." At the dinner, the GLBC will honor past legislators and leaders who made an impact on the GLBC, offer insight on the current political climate and how the caucus intends to be a cornerstone in a new and better Georgia.
The Heritage Dinner is co-chaired by State Rep. Karen Bennett, (D-DeKalb and Gwinnett) chair of the GLBC, along with State Representatives Camia Hopson (D-Albany) and Carolyn Hugley (D-Columbus). Veteran lawmaker and former GLBC chair, State Rep. Al Williams (D-Midway) will serve as the honorary co-chair.
"Georgia is primed to become the political epicenter in 2020," said Bennett. "As a caucus, we have to educate and empower all Georgians to become actively engaged. The Heritage Dinner is an excellent opportunity to convey our message, invest in our future and celebrate our victories."
Founded in 1973 and established in 1975, the Georgia Legislative Black Caucus is a 501(c)3 non-profit, nonpartisan organization comprising of 65 Georgia House and Senate members.
For more information and tickets: https://gablackcaucus.org/