Testingfg of Ads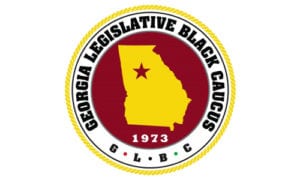 ATLANTA – The Georgia Legislative Black Caucus (GLBC) will hold a press conference on Thursday, Oct. 18, 2018, at 10:30 a.m. at the Gwinnett County Courthouse to discuss recent issues with absentee ballots in Gwinnett County.
"Gwinnett County limited early voting locations during the 2008 presidential election," said State Rep. Sandra Scott (D-Rex), GLBC Vice-Chair. "In another example of voter suppression, early this year the Gwinnett County Board of Commissioners postponed the MARTA vote until March 2019, instead of putting the referendum on the ballot during the General Election this November with the other referendum items for voters to decide on such as the brunch bill. These instances of voter suppression in Gwinnett County must come to an end."
"The right to vote is sacred, and maintaining free and fair elections is a fundamental pillar of our democracy," said State Rep. Sam Park (D-Lawrenceville). "Every vote counts. As State Representative of House District 101 located in Gwinnett, the most diverse county in Georgia, it is critically important to ensure every Georgian's voice is heard. The 'exact match' voter registration system, which has disproportionately affected people of color, and placed additional barriers they must overcome to ensure their vote counts is unacceptable and wrong."
"Voters in Gwinnett should have their votes counted as all Georgians should, regardless of where you live or what county you reside in," said State Rep. Dewey McClain (D-Lawrenceville), GLBC House Whip.
"There's no place for voter suppression tactics in 2018 in the State of Georgia or anywhere else in this country," said Rep. William Boddie (D-East Point), GLBC Communications Chair.