Testingfg of Ads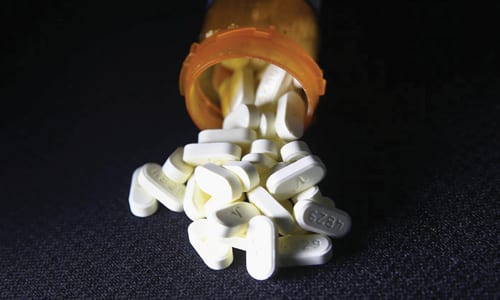 Georgia Attorney General Chris Carr and partners are launching the fourth annual "We're Not Gonna Take It" video contest to combat opiod abuse. The contest, which runs from Feb. 1 through March 15, is open to high school and college students enrolled at a Georgia-based institution sponsored by a qualified adult. Entrants should create a video or radio submission no longer than 30 seconds.
"Opioid abuse and misuse is affecting all Georgians, and we have to join together to strengthen our response to this modern day epidemic," said Carr. "Georgia's young people can lead awareness and change. Every year, students continue to surprise us with their level of professionalism and creativity. This year, we are really looking forward to expanding the program to the collegiate level and think it will be one of the best years yet."
On average, approximately 175 Americans, including four Georgians, die every day due to opioid overdoses.
In October 2017, Carr created a statewide Opiod Task Force to bring stakeholders together to confront this issue head on. The contest, created by former Attorney General Sam Olens in 2014, is part of the comprehensive effort to raise awareness of the dangers of the opioid epidemic in Georgia.
Video submissions should highlight the dangers, risks and consequences associated with opioid misuse and abuse, the availability of resources and/or the 911 Medical Amnesty and Expanded Naloxone Access Law, established in 2014 to reduce overdose deaths.
Representatives from the sponsoring organizations will choose winners in four categories: best high school video submission, best high school radio submission, best college video submission and best college radio submission. Last year, over 200 videos were entered. Winners will be announced this April.
The winning submissions will be aired on television and radio stations across the state, thanks to our office's partnership with the Georgia Association of Broadcasters and the Healthcare Distribution Alliance.