Testingfg of Ads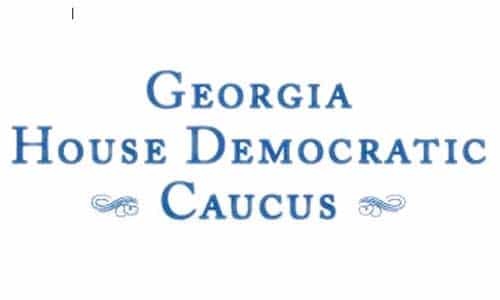 ATLANTA – Members of the Georgia House Democratic Caucus (GHDC) Subcommittee on COVID-19 today issued the following statement regarding the potential risk of spreading COVID-19 at in-person legislative events:
"The GHDC Subcommittee on COVID-19 is deeply concerned that members of the Georgia General Assembly recently gathered for the 32nd Biennial Institute for Georgia Legislators in Athens after Rudy Giuliani, President Donald Trump's personal attorney, possibly exposed Senate lawmakers to COVID-19.
"On Thursday, December 3, Giuliani visited the Georgia Senate to testify at an elections hearing, possibly exposing a bi-partisan group of state senators to COVID-19. He attended the meeting with senators in close quarters. He also reportedly walked through the Georgia Capitol and posed for photos without a mask. Furthermore, Capitol staff, workers and law enforcement were put at risk due to the number of attendees who did not wear masks at the Senate meeting.
"The following Sunday afternoon, the President announced Giuliani had tested positive for the virus less than a week after visiting Arizona as part of a multi-state tour aimed at contesting the 2020 election results. Giuliani has since been admitted to Georgetown University Medical Center.
"The Centers for Disease Control and Prevention (CDC) guidelines advise those who were within six feet of someone who has COVID-19 for a total of 15 minutes or more to quarantine. As such, the members of the GHDC Subcommittee on COVID-19 also question how contact tracing was addressed after learning of Giuliani's diagnosis.
"On Sunday, December 6, a bi-partisan group of current and newly-elected state legislators gathered together for the Carl Vinson Institute of Government's 32nd Biennial Institute for Georgia Legislators.
"What is most disturbing is that it appears Senate leadership publically remained silent on the potential repercussions that Giuliani's diagnosis had on those who came in contact with him or others around him and then chose to attend the biennial conference in-person. This public silence is not only irresponsible, but it continues to downplay the seriousness of the spread of the virus. We believe the conference's social distancing requirements alone will not stop this spread of the virus from traveling home to their families.
"Many legislators opted to attend the biennial conference virtually out of concern for being infected, but we believe that once Giuliani's diagnosis became public, an in-person meeting should have been taken off the table by the Carl Vinson Institute of Government.
"The Arizona legislature immediately shut down for a week out of an abundance of caution for their lawmakers, staff and Capitol workers after learning of Giuliani's diagnosis. We would like to know why these legislators who were exposed to Giuliani did not choose to opt-out of attending the conference in person.
"As Georgia's state lawmakers prepare to return to the Capitol to begin the legislative session on January 11, 2021, there are many concerns about the safety measures that will be put in place to protect legislators, staff and Capitol workers. The GHDC is ready to get back to work, but health and safety must be top priority under the Gold Dome. The legislators and Capitol law enforcement that willfully and deliberately choose to not wear masks are possibly endangering others.
"At this time, Senate and House leadership have decided that mask wearing is suggested, not mandatory, and as displayed in the 2020 legislative session in June, there is loose enforcement. Additionally, House committee meetings and hearings may continue to be held in-person at the discretion of the committee's chair with or without offering a virtual alternative.
"The Georgia General Assembly and its leadership must lead by example in following the health data and CDC protocols so that all legislators, staff, Capitol workers and visitors under the Gold Dome remain safe. We hope that future enforcement will be more consistent at the Capitol and its surrounding legislative offices than what occurred at the biennial conference."