Testingfg of Ads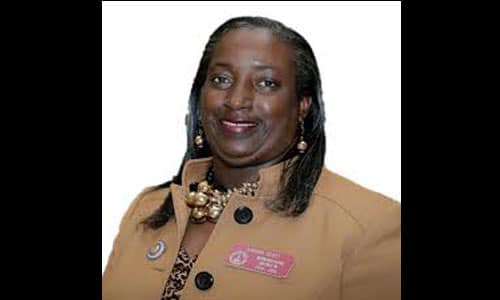 ATLANTA – Members of the Georgia House Democratic Caucus (GHDC) Subcommittee on COVID-19 are calling on the Georgia Department of Labor (GDOL) to establish a call center to improve communications regarding  the backlog of Unemployment Insurance (UI) requests.
State legislators will hold a virtual press conference to discuss their concerns on Friday, Dec. 4, 11:15 a.m. via Zoom.  The Zoom meeting is reserved for the media.   
"The lack of communication from the Georgia Department of Labor is unacceptable, and it must find a way to help people get paid before the Christmas holiday," said State Rep. Sandra Scott. "My colleagues and I are in disbelief that we are still hearing from the same people we heard from in April and May."
The group blasted Labor Commissioner Mark Butler for DOL's slow response.
"More disturbing is the amount of time claimants are waiting for their appeals claims to be resolved," said the GHDC Subcommittee on COVID-19. "Their cases will spill over into 2021 with no closure. We are disappointed with Commissioner Butler's lack of leadership, inadequate processing systems and empathy toward people who have lost their job through no fault of their own. Commissioner Mark Butler should be ashamed that people are waiting seven to nine months to receive UI benefits on valid claims; this should be criminal."
Legislators say the following actions would help residents who have not received their unemployment benefits: :
Establish and fully staff a GDOL call center to answer questions and concerns of citizens and implement the use of virtual meetings to address claims.
Hire and train additional GDOL staff to investigate and resolve claims and address the appeals process over 30 days.
Extend the Georgia Public Service Commission's moratorium on cut-off of utilities, such as lights, gas and water.
Report on the processing and full payment of valid claims to evaluate the timeliness of the payments.
The GHDC Subcommittee on COVID-19 members include: House Minority Leader James Beverly (D-Macon), as well as State Representatives Debra Bazemore (D-South Fulton), Rhonda Burnough (D-Riverdale), Viola Davis (D-Stone Mountain), Shelly Hutchinson (D-Snellville), Donna McLeod (D-Lawrenceville), Mary Robichaux (D-Roswell), Sandra Scott (D-Rex), Kim Schofield (D-Atlanta) and William Boddie (D-East Point).