Testingfg of Ads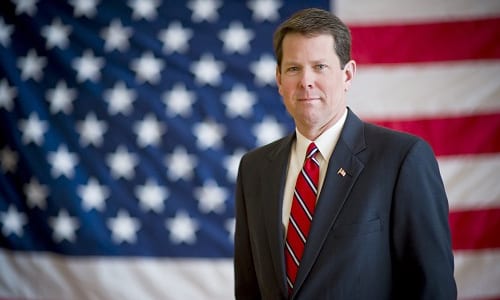 Gov. Brian Kemp said today said he is preparing a statewide shelter-in-place order for the entire state of Georgia in stepped-up efforts to curb the spread of a coronavirus pandemic.  Kemp said he plans to issue the order on Thursday, making it effective April-13.
Kemp said he also plans to sign an order cancelling K-12 schools the rest of the academic year.
The governor said the shelter-in-place order would include exceptions for grocery stores, medical supplies and other essential services.  It would likely allow restaurants to serve takeout but continue to ban dine-in service.
The governor said law enforcement would actively enforce the restrictions, but did not outline the restrictions.
In Fulton County, which has more than 1 million people, officials said those who violate the order could be charged with a misdemeanor and subject of fines up to $1,000 and/or 12 months in jail per offense. The order is posted on the Fulton County Board of Health web site.
Gwinnett County Solicitor General Brian Whiteside that anyone violating Gwinnett's stay-at-home order could be fined $1,000 and spend up to 60 days in jai.
Rockdale Board of Commissioners Oz Nesbitt, Sr. said Rockdale's shelter-in-place order remains in place. He said that so far, law enforcement has not had to issue any fines or jail in Rockdale.
"Our focus has been on getting people to comply. We've asked the Sheriff's Office to communicate and strongly encourage folks to be in compliance. If they have to write a citation, the person cited will have to appear before the judge. We don't want to arrest anybody. We just want them to comply and stay at home, unless they must go out for food or medicine."
Story developing.