Testingfg of Ads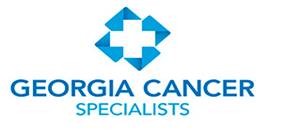 Georgia Cancer Specialists (GCS) is hosting the 18th annual Totes to Tots drive to collect backpacks and suitcases for foster children in Georgia. Donations of new backpacks, duffel bags and suitcases will be accepted at locations across the state.
More than 14,000 children, from infants to teenagers, are currently in the foster care system in Georgia. Many of these children shuffle their belongings in garbage bags when they are removed from their homes. Totes to Tots aims to change that by giving every foster child in Georgia a new backpack, duffel bag or suitcase. Since Totes to Tots launched in 2003, the annual volunteer event has collected and distributed more than 60,000 bags.
GCS partners with the Georgia Division of Family and Children Services (DFCS) to distribute the bags in the counties in which they're collected. Tom C. Rawlings, director of DFCS, praised those who support the program, which helps to bring a measure of comfort and respect to Georgia's foster children.
"The Totes to Tots program allows children in foster care the ability to transport their belongings with a sense of dignity," said Rawlings. "By providing backpacks and luggage, Totes to Tots offers our children a sense of stability during an uncertain time."
Totes to Totswas originally held on Martin Luther King, Jr. Day as a way to honor Dr. King's vision of philanthropy and give back to the community. The event is now held the preceding Thursday-Saturday to kick-off a weekend of service in his honor.
"Dr. Martin Luther King said, 'Whatever affects one directly, affects all indirectly;' that is why the [GCS] physicians and staff take pride in celebrating his memory by participating in Totes to Tots for the 18th consecutive year," said Dr. Cheryl Jones, vice president and chief medical officer at GCS.  By positively supporting foster children through this program, we are impacting not only their ability to feel valued, but our future when they succeed.
Additional sponsorship is being provided by Courier Express, Perimeter Office Products and Akerman LLP.
For more information about Totes to Tots and a list of drop-off locations, visit gacancer.com/locations.