Testingfg of Ads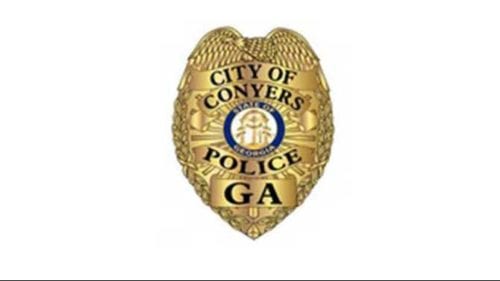 George Levett, III, 24, was arrested and charged with armed robbery after beating a 52-year-old man with a baseball bat last week.
Levett is the son of Rockdale Coroner George Levett, Jr. and the cousin of Sheriff Eric Levett.
According to a Conyers Police report, obtained today(Sept. 1) by On Common Ground News,  Levett attacked Michael Martin outside of an extended stay hotel in Conyers around 8:43 p.m. on Aug. 24.
Officers said Levett stole the victim's Glock 19 handgun after beating him and then fled. He was captured by a police shortly after the incident. 
When police arrived at the Intown Suites, 1125 Northlake Drive in Conyers, a crowd had gathered in the parking lot, according to the police report.
A witness at the scene told officers that her sister had asked Levett for help as he walked past her while she was trying to get a key that was stuck in her car door. As Levett replied no, Martin walked up and said, "let me tell you something" and Levet, who was carrying a red bat, began beating Martin, knocking him down, the police report said. The officer said Martin's head and upper torso were covered in blood.
Martin was treated on the scene by fire rescue and taken by a private car to Rockdale Piedmont Hospital.
At the hospital, Martin told police that the altercation began as some residents were grilling out and socializing. Martin said he overheard Levett tell the woman who asked for help "you snitched on me."  Martin said he told Levett to leave the woman alone and Levett attacked him, the police report said.
Levett was booked into the Rockdale County Jail and later transferred to the Newton County Detention Center to avoid a conflict of interest, authorities said.